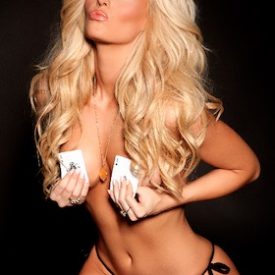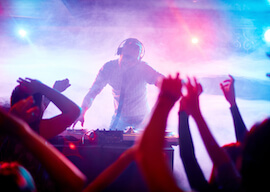 What's Included
1 Night Luxury 4-Star Auckland City Accommodation
Penthouse Suite & 2 x Executive Suites
In Room Stag Poker Party
Casino Style Poker Table Delivered & Set Up
1 x Gorgeous Professional Topless Poker Dealer
1 x Gorgeous Topless Waitress Host
Deluxe XXX Toy Show
30-minute show with special attention to Stag
VIP Nightclub Entry
*upgrades available in the nightclub
Digital Invites & Payment Options For All Guests
Dedicated Stag Party Planner
Fully Detailed, Interactive Stag Party Itinerary
Overview
For poker enthusiasts, this package is perfect for you. Since it's a stag do, don't think this is a run-of-the-mill poker tournament – it's a wickedly naughty one! In the luxury confines of your penthouse suite, you'll embark on a battle of the wits while a professional and stunning topless poker dealer deals you your cards and a beautiful topless waitress who serves you drinks. It will be hard to keep a poker face with these babes around. But that's not all; when the three-hour tournament ends, there's a 30-minute deluxe XXX toy show with special attention for the stag, who is sure to be left red-faced. Oh, there's also a wild night of partying ahead at the hottest club in Auckland!
The Accommodation
Since most of your wickedly wild antics will be taking place in your room, we've ensured that your accommodation is top-notch – a Penthouse Suite and two Executive Suites for your group.
This upmarket 4-star hotel is located in the heart of the city and all of the action. It features free Wi-Fi, an indoor pool, dry cleaning/laundry services, a fitness centre, a restaurant, and a bar, so you won't need to go far for a cold one!
In-Room Stag Poker Party
The scene is set: a casino-style poker table is delivered to your luxury accommodation and set up for you, with all equipment you need to outwit your opponents. But this isn't your normal poker game – you will have a professional and stunning topless poker dealer AND a topless waitress who will be at your service for three hours. Let's see who can keep a poker face with these babes around.
In-Room Strip Show
After indulging in a three-hour poker tournament like no other, things are about to really heat up with a 30min deluxe XXX toy show. Jaws will drop, but it is the stag who will be left red-faced with the attention diverted to him. How's that for a Wicked night in!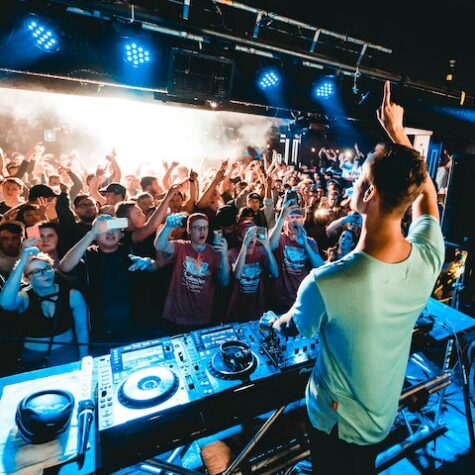 VIP Nightclub Entry
After the wild in-room antics, it's time to hit the town and bust out your best dance moves.  You'll skip those pesky queues and be ushered into the hottest club in the city in VIP style, where a complimentary drink awaits. There are also options to upgrade your nightclub experience, so get in touch with one of our expert party planners today.