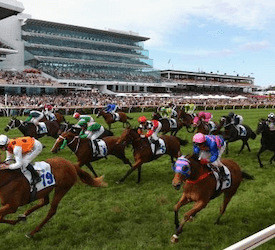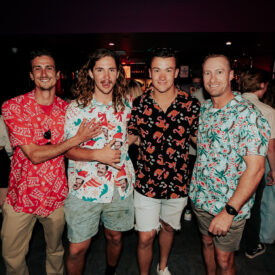 What's Included
1x Night 4star Resort Accommodation
Apartments with full kitchen & private balcony
Private Return Airport Transfers
Reserved Area With Burger & Beer Each
Nightclub Guest List Entry
Golf Morning
Par3 Course (3rounds each)
Day At The Turf Club
General Admission To Race Day
Private Return Transport To Activities
Group Dinner
Reserved Area With Main Meal & Beer Each
Pub Crawl
Fully hosted party tour
4 stops with VIP entitlements
Digital Invites & Payment Options For All Guests
Dedicated Stag Party Planner
Fully Detailed, Interactive Stag Party Itinerary
Overview
From luxury accommodation to not one, but two group dinners, a morning of golf, and an afternoon at the races, our Punters & Putters Cairns Stag Party Package has it all. Plus, did we mention it also features a pub crawl? You'll visit four venues with VIP entitlements at each location. This a stag do that will create memories for years to come!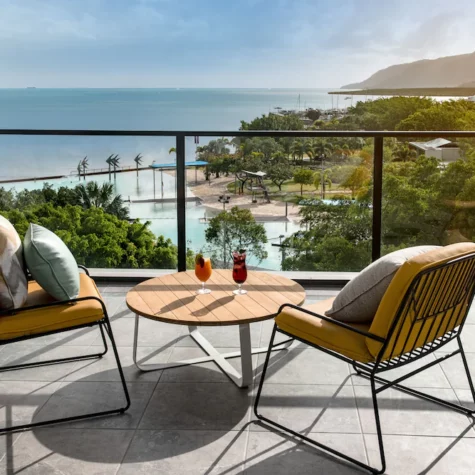 The Accommodation
You'll be sending the stag out in style in this luxury resort-style accommodation. This hotel is perfectly positioned on the Cairns Esplanade, overlooking waterfront attractions, including restaurants, the Reef Casino, a shopping mall and the lagoon. The apartments come with full kitchens and private balconies, many of them overlooking the ocean. Why not chill out by the pool or cook up a feast on the resort BBQ? Private return airport transfers are included.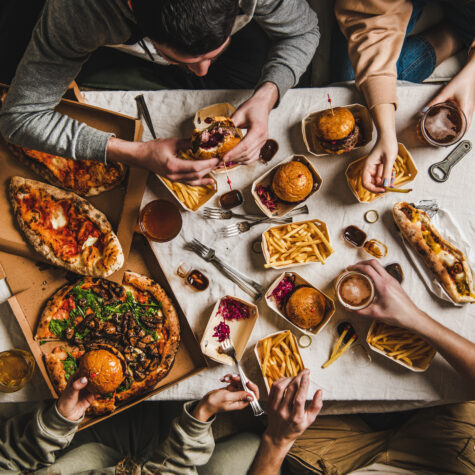 Group Dinner
It's time to head out for a male bonding session with a group dinner at one of the most famed restaurants in Cairns. The venue is located in the heartbeat of the city, where people meet to relax, eat and enjoy a drink. You'll tuck into a beer and a burger, and you're bound to have the time of your life as the restaurant also features a nightclub, where you will have guestlist entry. All sorts of shenanigans will go on as the nightclub is known for table dancing and wild parties.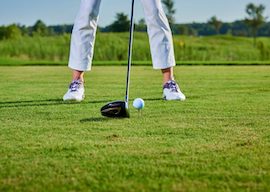 Golf Morning
Kickstart your morning with a leisurely game of golf – and a little friendly competition. You'll play on a par 3 course, each playing three rounds.
There is a return transfer to Cairns Jockey Club in a 28-seater vehicle.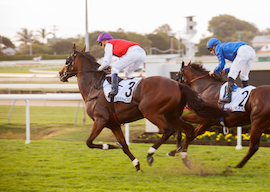 Day At The Turf Club
Place your bets, boys, it's time to head to the races! You will be granted general admission to race day and front-row seats to all of the action. Whether you win big or not, it's an afternoon of fun!
There is private return transport to all activities.
Group Meal
After your big day out, its' time to tuck into some tasty grub. The restaurant is known for its pizza, pasta, seafood, burgers, steaks and contemporary Australian cuisine. You'll be tucking into a burger and knocking back a beer in your own private reserved area at this venue which has three bars, a beer garden and live music. Sounds pretty good to us!
Pub Crawl
Now it's time to explore Cairns, and what better way to do it than with a town pub crawl? This fully hosted party tour sees you visit four local hotspots with VIP entitlements at each venue, so drink up and enjoy!