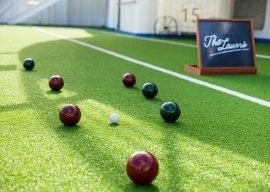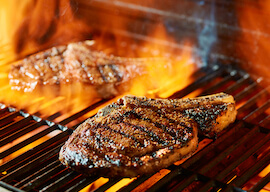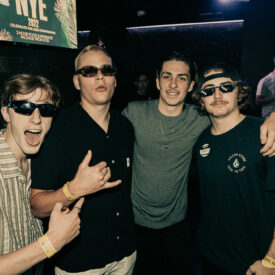 What's Included
1 Night's Surfers Paradise accommodation
4-star Resort Style
Full kitchen set-up
Private Balcony with ocean or hinterland views
Barefoot Bowls Lunch Time Session
All bowling equipment & instruction provided
Gourmet Steak, Chicken & Sausages BBQ lunch
2 x Sexy Bowls Bunny Hosts 2 hours
Return Private Coach Transfers
Wicked Club Crawl party tour
4 VIP Entries and entitlements
Dedicated party hosts and games
Prizes and Vouchers
VIP Strip Club Entry
Digital Invites & Payment Options For All Guests
Dedicated Stag Party Planner
Fully Detailed, Interactive Stag Party Itinerary
Package Overview
Bowls never sounded so much fun, but when you add two sexy Bowls Bunnies to keep you company, you can see the attraction. Add to that luxury accommodation, the truly epic Wicked Club Crawl Party Tour and a visit to a strip club, and we're sure this is a send-off stag he won't forget! It's bowls, booze and babes which leave you bowled over.
The Accommodation
Be close to all the action in the heart of Surfers Paradise. You'll enjoy the Gold Coast's best with a stay in this 4-star resort-style accommodation, just minutes from the beach.
The two-bedroom apartments are luxurious and modern, fully equipped with kitchens, laundry, dining and entertaining areas – and they even feature a huge luxurious spa bath.
Enjoy  BBQ facilities, a heated swimming pool, and an indoor heated spa and sauna – the perfect spot to refresh and refuel yourselves!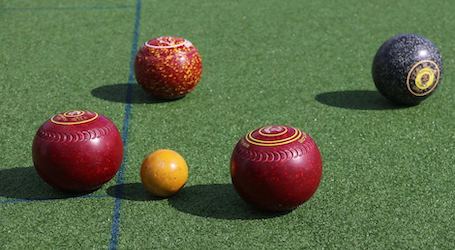 Barefoot Bowls & BBQ
Bask in the sunshine with a game of barefoot bowls. You'll enjoy a two-hour session on world-class greens only metres from the beautiful white sandy beach.  All bowling equipment and instruction is provided, and after your game, you'll get to delve into a gourmet steak, chicken and sausages BBQ lunch. Sounds pretty good to us!
Wicked Bowls Bunnies
We will forewarn you that you may find it difficult to keep your eyes on the ball with two sexy Bowls Bunnies playing host to you for your two hours on the luscious greens.  Not only are they stunning, but they're rather playful, too. It sure makes for a bowling experience like none other!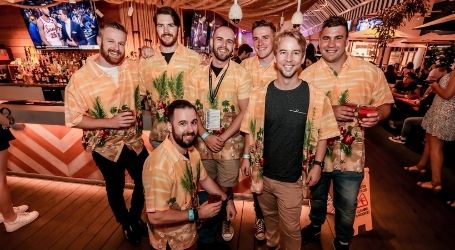 Wicked Club Crawl Party Tour
Once the sun sets, it's time to get ready to paint the town red and party like it's your last days of freedom, which of course for the stag, it is!
You'll embark on our world-famous Wicked Club Crawl Party Tour. Our tour is legendary mostly because we've done our research (it was hard work hitting club after club, believe us). With our tour, you'll experience the best of the best, seeing you visit four venues with VIP entries and four free drinks with dedicated party hosts. You'll get pizza, finger foods, and free party photos to remind you of your big night. This is really how to get the stag do party started. You will be left wanting for nothing after a night like this – except perhaps some aspirin!
VIP Strip Club Entry
The party isn't over yet – your group is about to get all hot and bothered with a trip to the Gold Coast's hottest gentleman's club, Hollywood Showgirls! You'll be ushered in VIP style to the strip club, which has more Penthouse Pets than any other venue in the Southern Hemisphere. With exquisite design,  you'll feel like you're in a dreamy movie surrounded by a slew of beautiful girls showing off their flawless bodies. Now, that's what a stag do is all about!