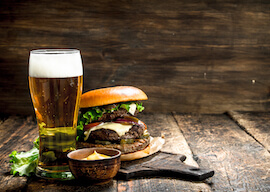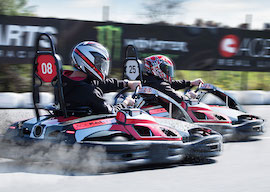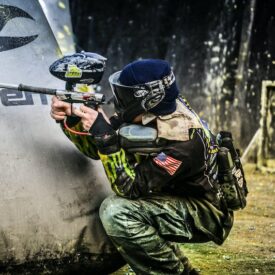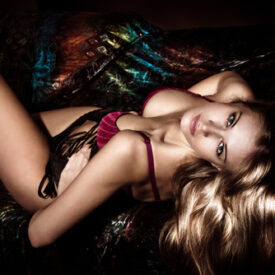 What's Included
1 x Nights Hostel Accommodation
Central Taupo location
Go Kart Racing Adventure
Podium Presentation For Winners
Paintball Adventure
Includes 200 Paintballs & Equipment
Reserved area at the local hotspot
Venue voucher for food & drinks
VIP Use Of Strip Club
2 x Topless Hosts
Deluxe Bodyslide Show For The Stag
Digital Invites & Payment Options For All Guests
Dedicated Stag Party Planner
Fully Detailed, Interactive Stag Party Itinerary
Package Overview
If you're an adrenaline junkie this package is really going to get your heart racing – in more ways than one! During the day you'll enjoy a go-karting and paintball adventure, and when the night descends, things turn decidedly wicked as you and your mates kickstart your night with a dinner at one of Taupo's best restaurants with a $500 venue voucher to spend on food and booze. Then the action really heats up as your crew is ushered into one of the finest strip clubs in the city in VIP style, where you'll be hard place to keep your jaws off the floor with two sexy topless waitresses serving your drinks for two hours. But that's not all – the stag will delight in a bodyslide full nude strip by one of the club's dancers, making it a night he won't forget!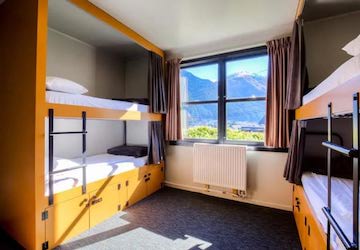 THE ACCOMMODATION
You will be staying close to the action on this night, right in the thick of the fun. This budget hostel comes complete with incredible views of Lake Taupo, some soft beds, and all the amenities you need to rest up. And with an onsite bar and cafe, you won't need to go far to refuel!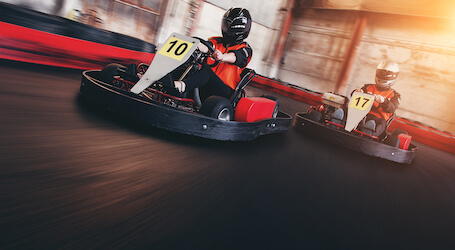 GO KARTING SESSION
Ready, set go – you're about the battle it out with your best mates with a go-karting adventure. At this custom-designed track, you will be racing in a set of Sodi 390cc karts for 15 minutes, where you will set a blistering pace, lap on lap! When the light goes green, stomp it. It is a race to the finish, for glory, for honour, and for a night's worth of bragging rights!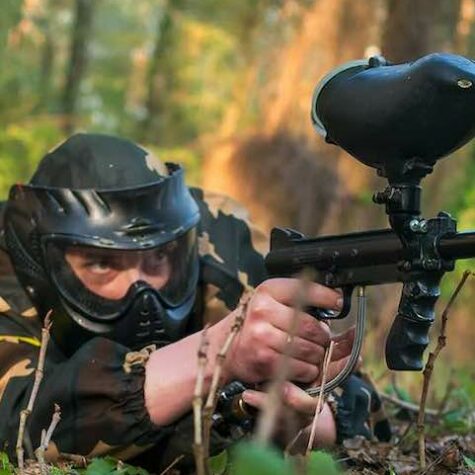 PAINTBALLING
It's time to unleash that competitive streak with a round of paintball. Get ready to bust out your Rambo moves as you try and eliminate your opponents. Included in your paintball adventure are semi-automatic guns, 200 rounds, safety masks, overalls, and a full briefing from a professional. After getting down and dirty, there will be a podium presentation for winners, making you feel like the star of your own film for the afternoon.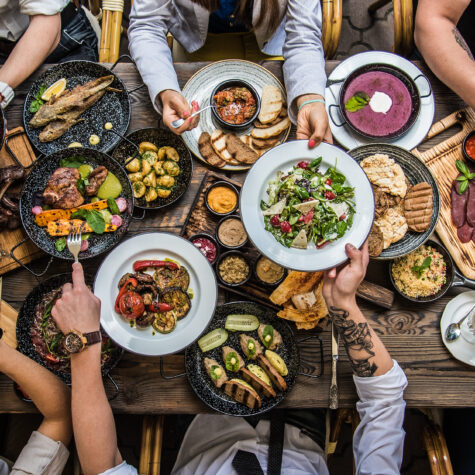 GROUP STAG DINNER
After all of the action of the day, there's no doubt you have worked up an appetite, so what better way to kickstart the night than with a bonding group dinner. You'll tuck into some traditional Irish fare at one of Taupo's best Gastro Pub and Beer Garden, where you can take in live bands and DJs. The best part? You have a $500 venue voucher to spend on food and drinks – we'll cheers to that!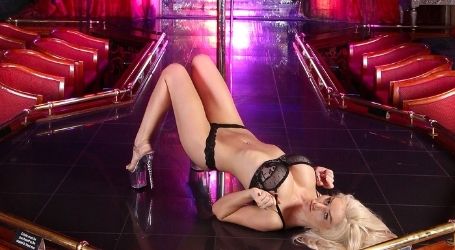 VIP STRIP CLUB ENTRY
Let's face it – every guy wants to spend his last moments of freedom at a strip club. With this package, you'll get to do just that. You'll have VIP access at one of the raunchiest strip clubs in the city. Jaws will drop as two smoking hot topless waitresses serve you drinks for two hours while you take in all of the action. But, the best is saved for last – the stag will receive a body slide full nude strip by one of the dancers. It's the perfect way to end the stag do celebrations!