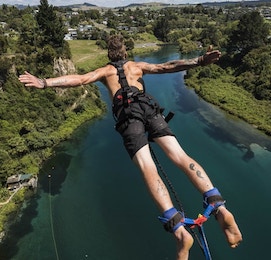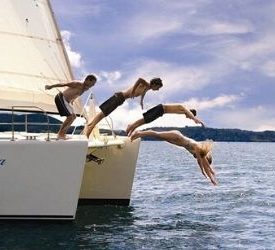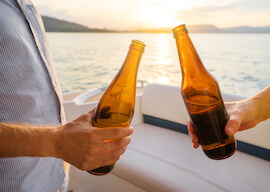 What's Included
1 x Nights Hostel Accommodation
Central Taupo location
47 Metre Bungy Jump For Stag & Best Man
3 Hour Private Lake Party Cruise
2 x Topless Hosts On Crusie
Cooked BBQ Included
Byo Alcohol
Group will shoot him with 200 Paintballs
VIP Strip Club Entry
Digital Invites & Payment Options For All Guests
Dedicated Stag Party Planner
Fully Detailed, Interactive Stag Party Itinerary
Package Overview
This action-packed Stag package is not for the faint-hearted groom-to-be. It sees him and his best man embark on a 47 Metre bungy jump with his best mates cheering them along. Then, it's time for some competitive rivalry between mates as you play some paintball. With all your gear covered, and two hundred paintballs with which to do battle, you had better keep your wits about you – there are snipers in these woods! After that, you will head back to your luxury 4-star apartment accommodation where you'll spruce up and get ready for the big night ahead – VIP access to Taupo's best strip club. It's a night no one will certainly forget!
THE ACCOMMODATION
You will be staying in style on this mission, in a beautiful four-star spot located conveniently amongst the action of the town. With 1, 2, and 3 bedroom apartments to choose from, your crew will be well pampered and will wake up (relatively) fresh. Wifi, an outdoor pool, and some of the best staff in the business are waiting for you.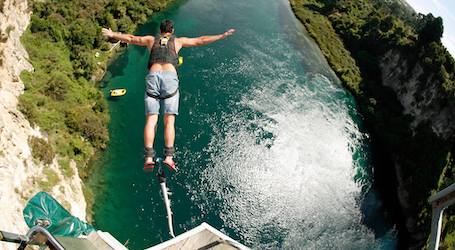 BUNGY JUMP EXPERIENCE
If you think walking down the aisle is going to be nerve-wracking, then a 47 metre Bungy jump with you and your best man is really taking a leap of faith. With your stag crew cheering you on from the Waikato River, we expect sweating palms and racing hearts. The good news is, that your wedding day will be like a walk in the park after this hair-raising adventure.
SKIRMISH PAINTBALL
Ready to battle it out with your best mates? It's time to separate the boys from the men with an action-packed afternoon of paintball in the largest paintball arena in the country (it's spread across nearly 6000 acres of bushland). With a semi-automatic paintball gun, mask, overalls, and 200 rounds of ammunition, you'll be vying to keep those snipers at bay and emerge as the winner of the day! 
VIP STRIP CLUB ENTRY
No stag do is complete without a visit to a strip club, and you and your mates are going to totally lap up the attention of some gorgeous gals at Taupo's leading gentleman's club. With VIP access, all you and your crew need to do is sit back and enjoy the view – and what a view it is!