Sydney is an extremely popular place to visit if you're planning a stag party. From countless nightlife options to outdoor and indoor activities, there's no shortage of fun things to do in Sydney for a stag party.
If you're planning a stag party, accommodation is one of the first things you'll have to plan – but don't worry, we've got you covered. Here are five accommodations in Sydney, whether you're looking for luxury living, hostels, or affordable, budget-friendly accommodations.
Accommodation in Sydney
1. Wake Up! Sydney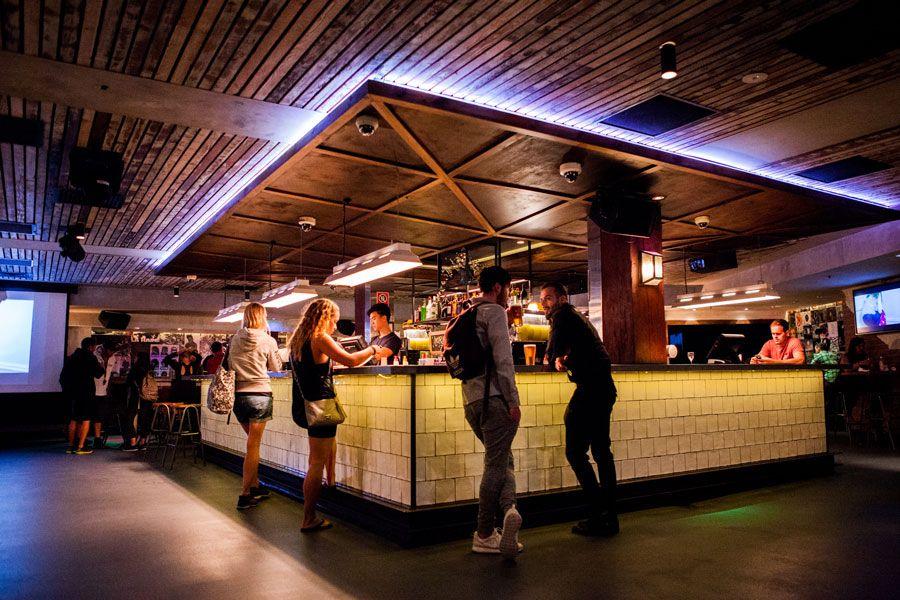 Wake Up! Sydney is one of the city's top hostels, and is located opposite the Central Railway Station. It has a rooftop terrace, 24-hour reception, and a variety of accommodations, including private rooms, doubles, and mixed dorms.
This hostel also has a bar that hosts nightly events, a cafe and TV lounge, and a communal kitchen and internet cafe. If you and your mates are looking for cheap accommodation in a central location and don't mind staying in a hostel, Wake Up! Sydney is a popular choice.
Address: 509 Pitt St, Haymarket NSW 2000
2. The Shangri-La Hotel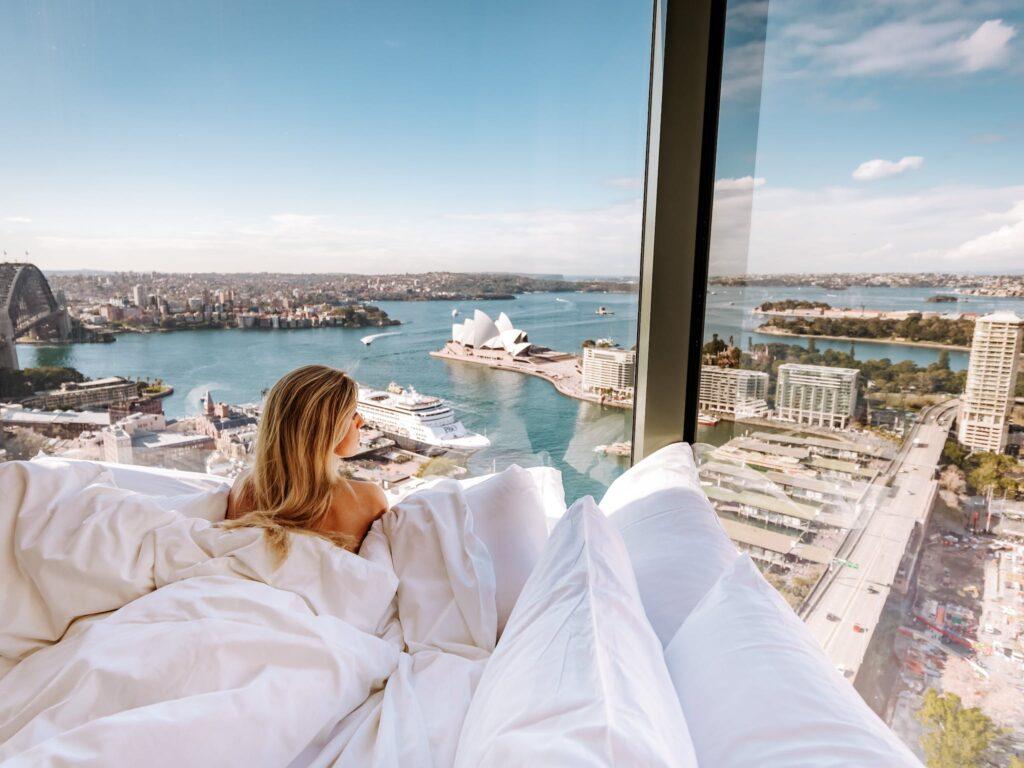 The Shangri-La Hotel is located in quite possibly one of the best places for views in all of Sydney. With views of the Sydney Harbour Bridge and the famous Sydney Opera House, The Shangri-La Hotel is ideal for those of you looking for the ultimate luxury experience.
The hotel is home to its famous Altitude restaurant, located on the 36th floor, a fitness centre, an indoor pool, and a full-service spa. If you and your mates don't have a budget and are looking for great service and luxury accommodations with spectacular views, a stay at the Shangri-La Hotel may be right up your alley.
Address: 176 Cumberland St, The Rocks NSW 2000
3. The Four Seasons Hotel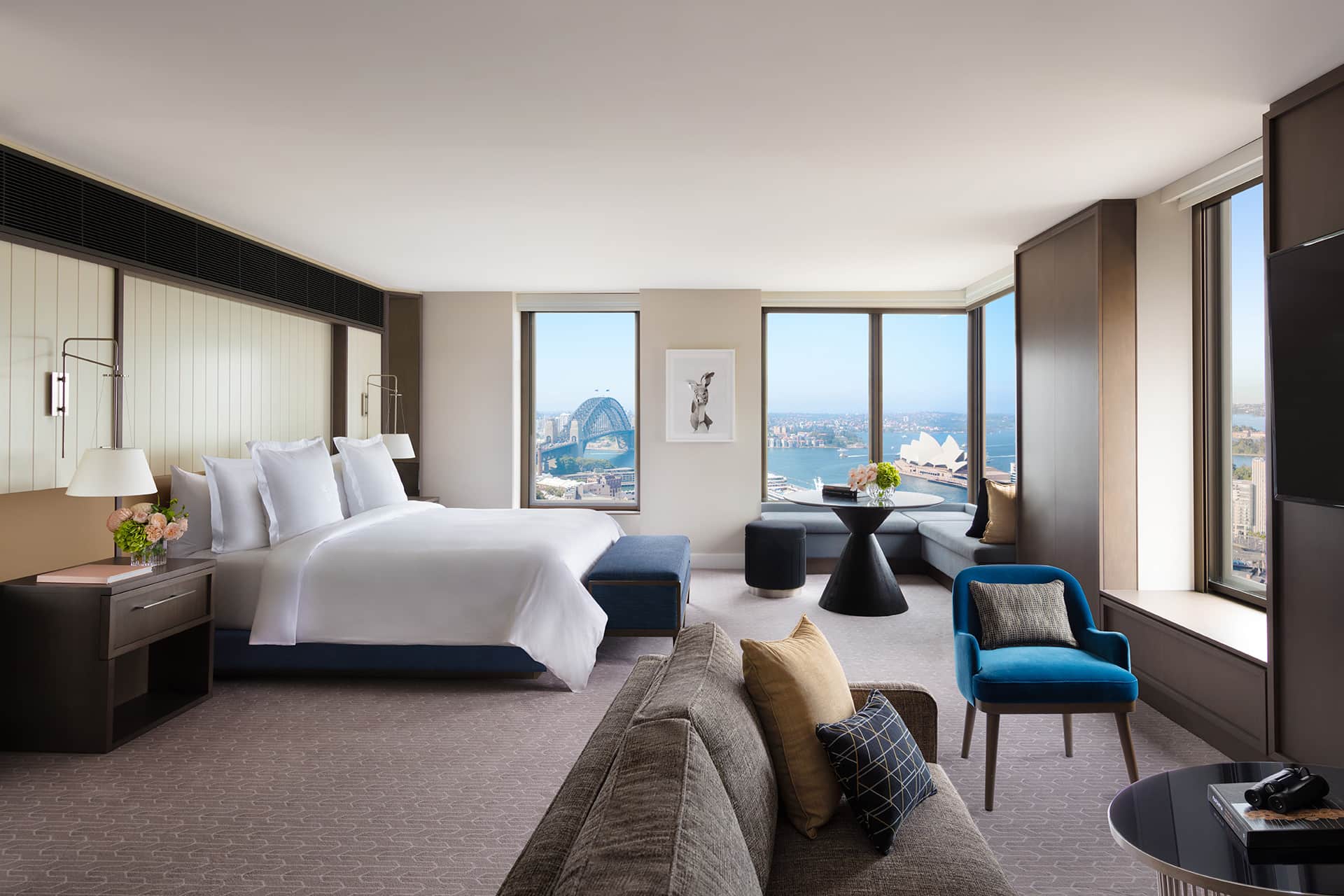 The Four Seasons Hotel sits in a prime location overlooking the Sydney Harbour. It is located just 1.4 km from the Sydney Opera House and has rooms with flat-screen TVs and plush furnishing to meet all your accommodation needs.
With stylish rooms, suites, and penthouses with private lounges, the Four Seasons is the place to stay if you're looking to party in luxury. The hotel also has a fitness center, outdoor heated pool, posh spa, gourmet restaurant, and bar for all your drinking needs.
Address: 199 George St, The Rocks NSW 2000
4. The Langham Sydney
The Langham Sydney is located in Sydney's Rock district, and is just two km from the Sydney Opera House. With both skyline and harbour views, the Langham is a great place to stay, whether you're looking for rooms or suites with living and dining areas. The hotel has two restaurants, an indoor pool, tennis court, and high-end spa. The Langham is the ideal place to stay if you're looking for a refined hotel in a prime location.
Address: 89-113 Kent St, Millers Point NSW 2000
5. Ibis Budget Sydney East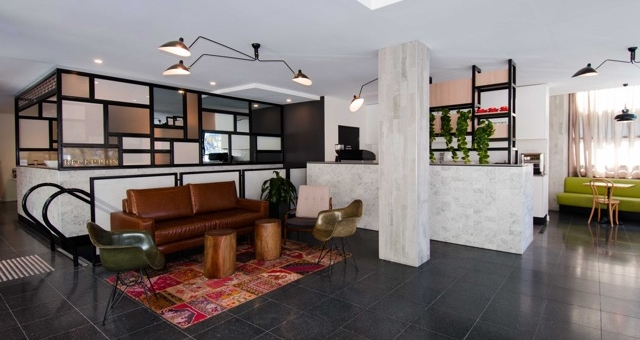 The Ibis Budget Sydney East is a great choice for stag partiers on a tight budget. The hotel has small but comfortable rooms with en-suite bathrooms, a community kitchen, laundry facilities, and complimentary WiFi. The hotel is just a five-minute walk from Kings Cross and also has an all-you-can-eat breakfast and buffet for all your hangover breakfast needs. If you're looking for affordable accommodation but don't want to stay at a hostel, Ibis is a great alternative.
Address: 191-201 William St, Darlinghurst NSW 2010
6. The Great Southern Hotel
Located in Sydney's entertainment district, the Great Southern Hotel was originally built in 1854, and holds a historic charm unlike most hotels in Sydney.
This hotel is perfect for those of you who don't want to spend money on a luxury hotel, but don't want to stay in a hostel. This is a budget-friendly hotel located near all of Sydney's major attractions. It's just a few minutes walk from Chinatown, Darling Harbour, and the Capitol Theatre and is also close to public transportation, making it easy to explore other parts of the city.
Address: 717 George St, Haymarket NSW 2000