Planning a stag party that's legendary from start to finish? Look no further than Auckland, New Zealand, a city brimming with bars that will make your stag do an unforgettable experience. Whether you're looking for a cozy pub, a trendy rooftop bar, or a lively nightclub, Auckland has it all. In this blog, we've rounded up the best Auckland bars to ensure your stag party is one for the books.
Auckland's Sky Tower – Orbit 360° Dining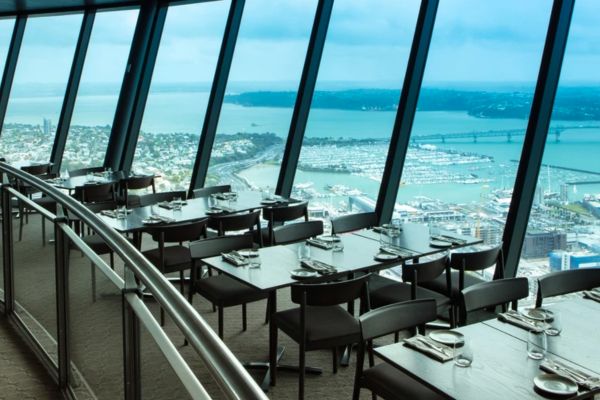 Let's kick things off with a unique spot to raise your first glass – Orbit 360° Dining at Auckland's iconic Sky Tower. Perched high above the city, this revolving restaurant offers breathtaking panoramic views. Sip on cocktails or enjoy a fine selection of wines while taking in the cityscape. Orbit offers a modern set-menu dining experience in a relaxed, open atmosphere with a delicious kiwi-inspired menu that features the best local and seasonal produce. As New Zealand's only rotating restaurant offering 360-degree views, it's an unforgettable experience that never ceases to delight.
The Glass Goose Bar & Eatery
For a trendy rooftop experience, The Glass Goose Bar & Eatery is a must-visit. The Glass Goose Bar & Eatery lies at the top of a hidden staircase, just off Federal Street. Located in the heart of Auckland, this rooftop bar offers spectacular views of the skyline and the harbour. Enjoy craft beers, fine wines, and delicious cocktails as you soak up the buzzing atmosphere.
Holey Moley Golf Club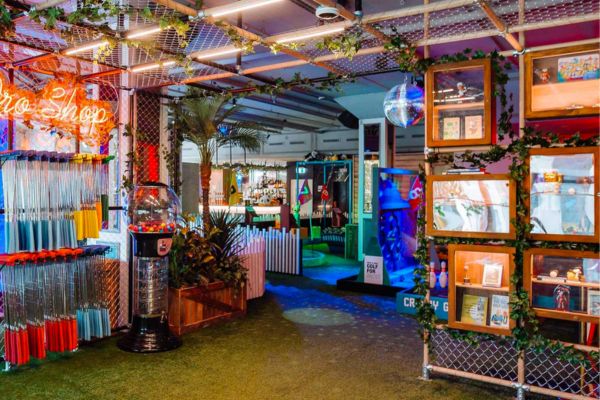 Why not add a playful twist to your stag party at Holey Moley Golf Club? Imagine the craziest round of mini golf you've ever played. Now add a bar. This bar combines mini-golf, drinks, and quirky decor for a night of fun and competition. Sip on your favourite beverages while teeing off on the wacky courses – it's sure to be a hole-in-one for your group.
Sweat Shop Brew Kitchen
Craft beer enthusiasts, this one's for you. Auckland's Sweat Shop Brew Kitchen is a craft beer microbrewery with a fantastic selection of house-brewed beers and ales. Sweat Shop packs a bustling bar and one of the largest outdoor decks in Auckland, serving up award-winning craft beer brewed right here on-site. Soak in views of the Sky Tower or dabble with the good stuff at Rosie's Cocktail Corner. Gather your mates and enjoy a tasting experience or simply grab a pint of their finest brews.
Pocket Bar & Kitchen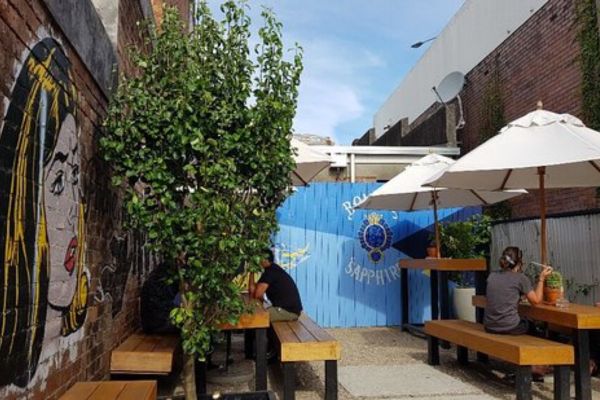 Pocket Bar & Kitchen is a popular gastropub in Auckland known for its excellent food and extensive drinks menus. Tucked in a corner of Grey Lynn behind the old ASB Bank, Pocket is a blend of natural good times and hand crafted comfort. It's a great spot for some delicious pub grub and a wide variety of beverages, making it a versatile choice for your stag party.
Revelry Bar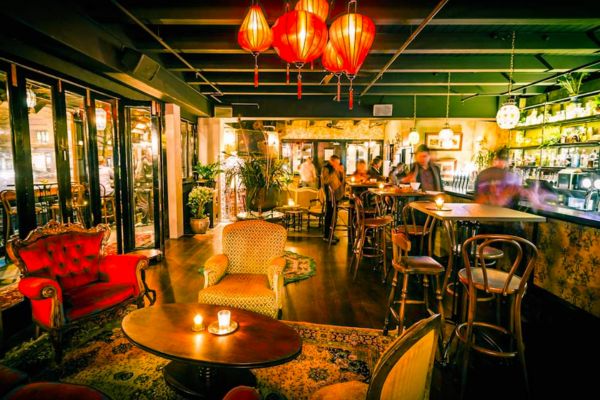 When the night is young and you're ready to dance, head to Revelry Bar in Ponsonby. Revelry offers a curated selection of delicious food, crafted cocktails, a thrilling nightclub experience, and captivating events like comedy shows and quiz nights. This nightclub is known for its lively atmosphere, pumping tunes, and a spacious dance floor that's perfect for celebrating the groom's big night.
Auckland's bar scene offers something for every kind of stag party. So whether you're raising a glass in style at a rooftop bar, challenging your mates to mini-golf, or dancing the night away, Auckland's top bars are ready to make your stag do an epic celebration. Cheers to a legendary night in the city of sails!