Sydney, a city known for its stunning harbour, iconic landmarks, and vibrant culinary scene, sets the perfect stage for an unforgettable stag party. When it comes to fine dining and gastronomic experiences, Sydney boasts some of the finest establishments in Australia. To help you plan an epic night out with your mates, we've curated a list of the five best restaurants in Sydney. Get ready to embark on a culinary journey that will leave your taste buds tingling!
Rockpool Bar & Grill: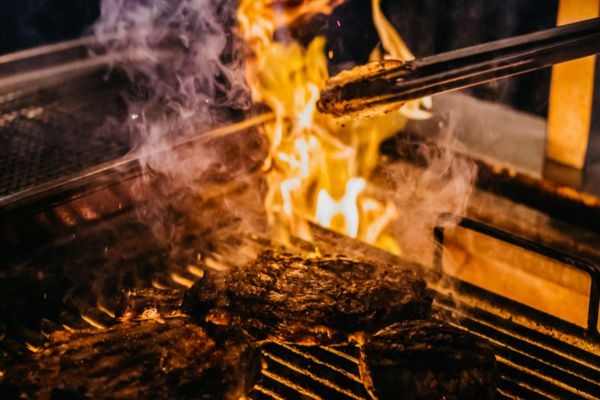 If you and your fellow stags are carnivores at heart, you can't go wrong with Rockpool Bar & Grill. Situated in the heart of Sydney, this renowned steakhouse is the epitome of culinary excellence. The restaurant offers a mouthwatering selection of premium steaks, sourced from the best producers in Australia. The elegant ambiance, an extensive wine list, and top-notch service ensure a memorable dining experience.
Tetsuya's Restaurant:
For a dining experience that combines modern Australian cuisine with Japanese influences, Tetsuya's is the place to be. Located in a historic house in the heart of Sydney, this restaurant is celebrated for its degustation menu, which showcases seasonal and regional ingredients. The fusion of flavors and artistic presentation makes dining here an adventure for the senses.
Chophouse Sydney: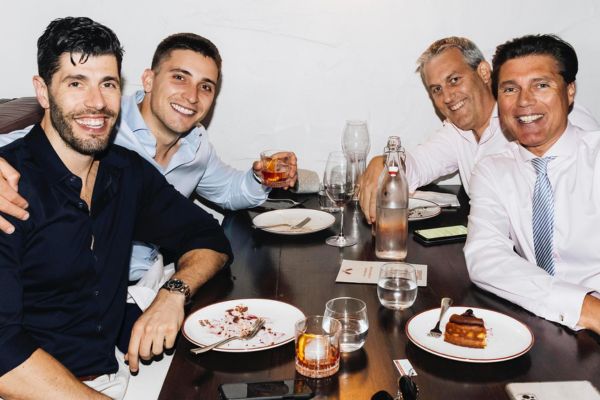 If you're in the mood for some hearty, American-style barbecue and grilled goodness, Chophouse Sydney is a fantastic choice. This rustic-chic restaurant, located in the heart of the city, offers a menu filled with succulent steaks, smoked meats, and delicious sides. The impressive whiskey and cocktail selection adds to the overall experience.
Infinity at Sydney Tower: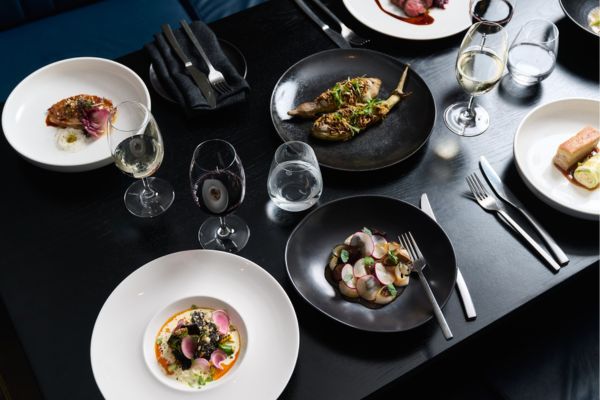 For a unique and elevated dining experience, book a table at Infinity at Sydney Tower. Perched atop Sydney Tower, this revolving restaurant offers panoramic views of the city. Enjoy a sumptuous buffet dinner featuring a diverse array of dishes, including seafood, international cuisine, and delectable desserts. As you dine, the restaurant rotates, providing ever-changing views of the cityscape.
Bennelong: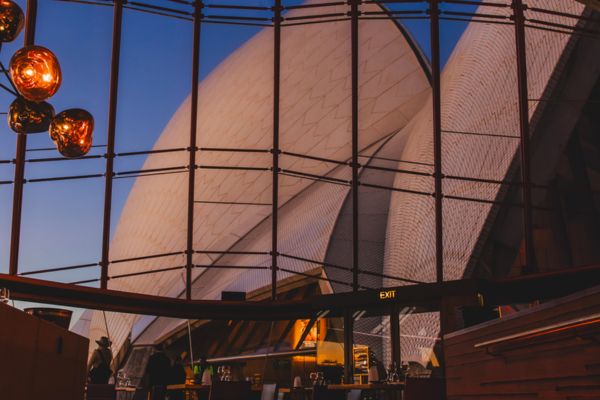 Nestled within the iconic Sydney Opera House, Bennelong is a fine-dining restaurant that offers a modern Australian menu with a focus on locally sourced ingredients. The stunning architecture and harborside location create a sophisticated atmosphere, perfect for a stag party looking to savour exquisite dishes and fine wines.
Sydney's culinary diversity and sophistication make it an ideal destination for your stag party celebration. Whether you're craving premium steaks, contemporary Australian cuisine, barbecue delights, revolving panoramic views, or an elegant harborside experience, these five restaurants have it all. Your stag party in Sydney will be an unforgettable gastronomic journey filled with delectable delights and great memories. Cheers to good food, great company, and a remarkable stag party!