G'day, fellow adventurers! If you're gearing up for an unforgettable stag weekend, look no further than the Gold Coast in Australia. With its stunning coastline, iconic surf breaks, and vibrant beach culture, this destination promises an experience like no other. Get ready to soak up the sun, ride the waves, and make lifelong memories. We've rounded up the top beaches on the Gold Coast that are primed for your epic stag getaway.
Surfers Paradise Beach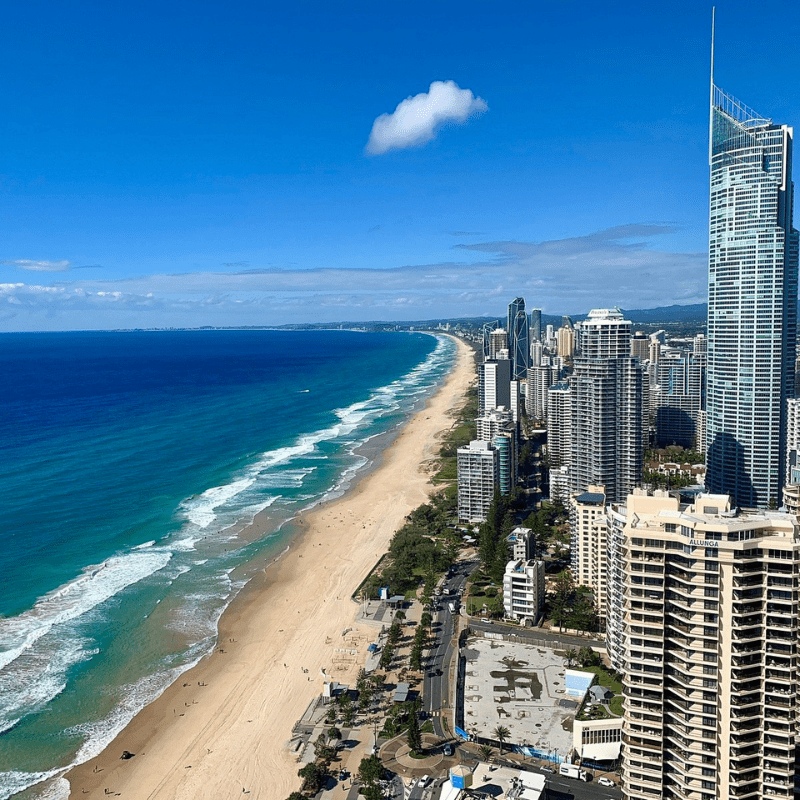 Your stag weekend adventure begins at the iconic Surfers Paradise Beach. With its lively atmosphere, bustling promenade, and golden sands, it's no wonder this beach is a hotspot for both locals and visitors. Whether you're looking to catch some waves, play beach volleyball, or simply relax with a cold one, Surfers Paradise Beach sets the perfect tone for your Gold Coast escapade.
Burleigh Heads Beach
For a more laid-back vibe, head to Burleigh Heads Beach. Nestled between scenic headlands, this beach offers a more serene setting. Explore the nearby Burleigh Head National Park, known for its walking trails and breathtaking viewpoints. Whether you're into surfing, swimming, or just unwinding by the ocean, Burleigh Heads Beach is a picturesque slice of paradise.
Coolangatta Beach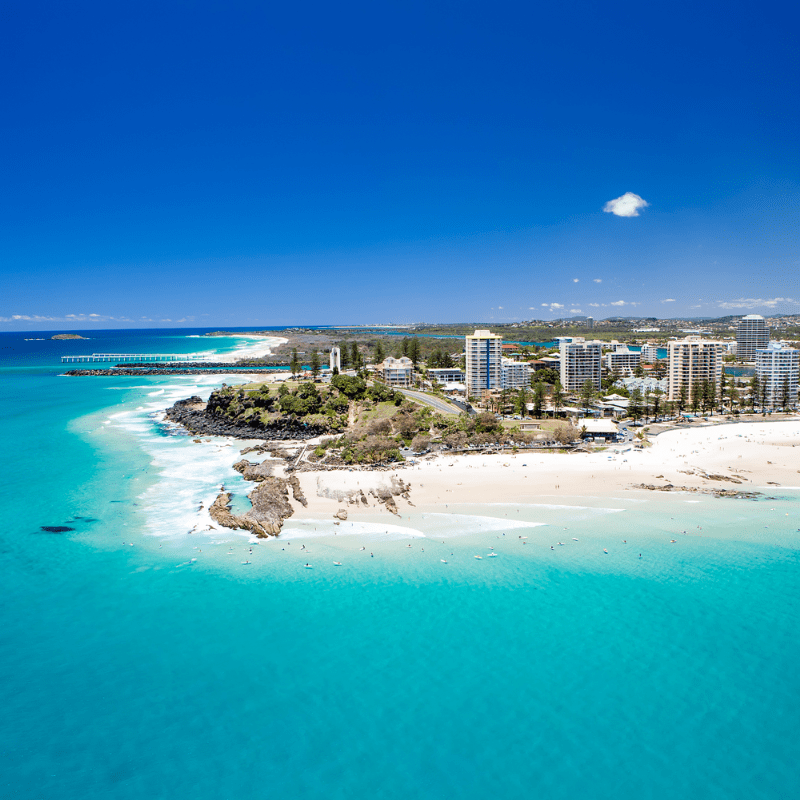 Looking for a beach with a touch of international flair? Coolangatta Beach is nestled right on the Queensland-New South Wales border. You can actually stand in two different time zones here! Enjoy the gentle waves and a relaxed atmosphere, perfect for some beachside cricket or a game of frisbee with your stag crew.
Kirra Beach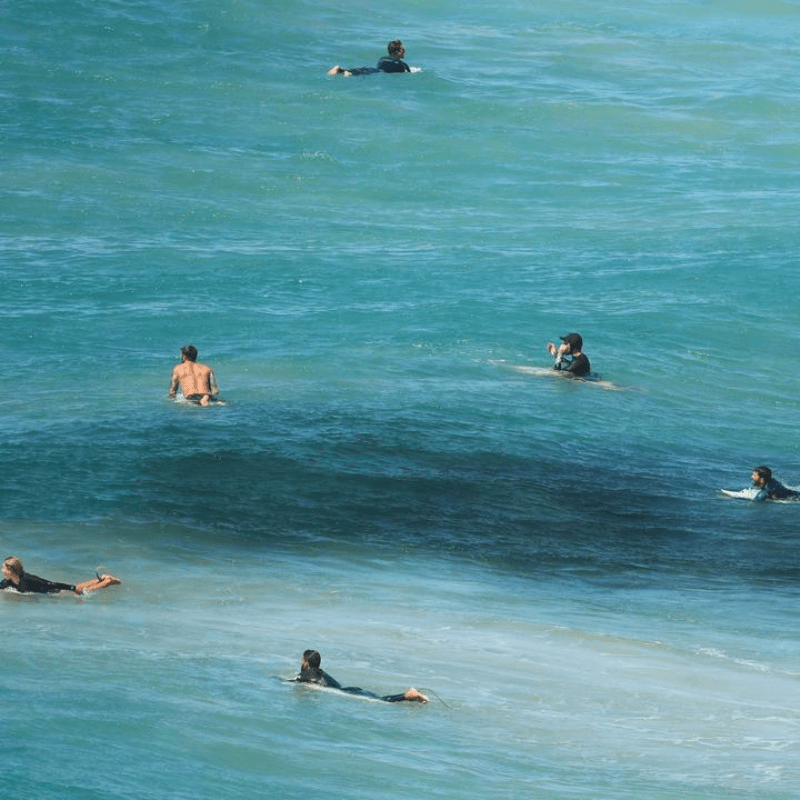 For the surf enthusiasts in your stag crew, Kirra Beach is a must-visit. Known for its legendary surf breaks, Kirra Beach boasts consistent waves that attract surfers from around the world. If you're looking to improve your skills or simply watch the pros in action, this beach provides an authentic surfing experience.
Mermaid Beach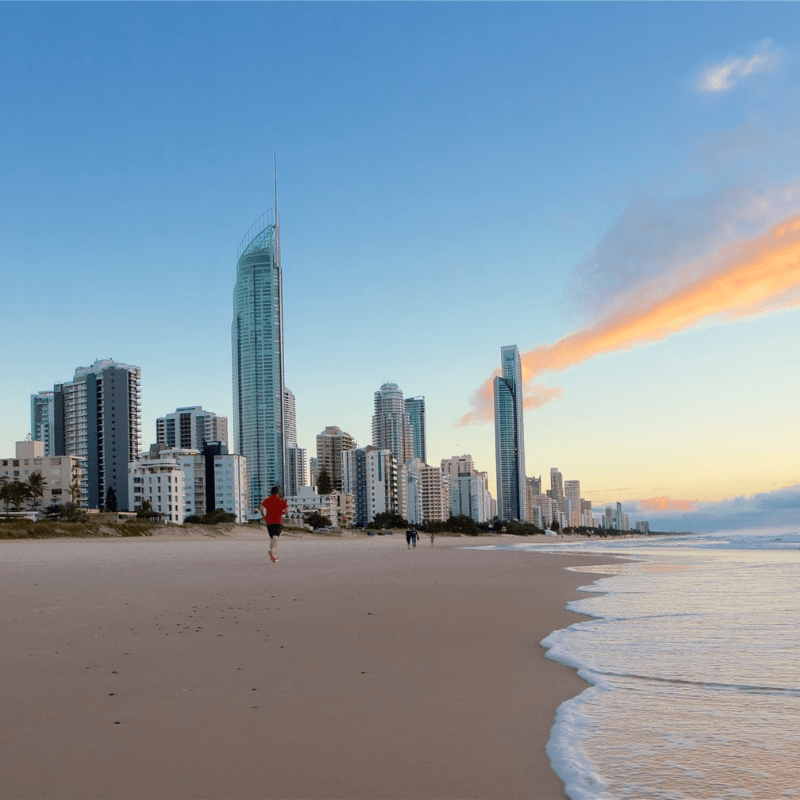 Escape the crowds and discover the tranquility of Mermaid Beach. This stretch of coastline offers a more peaceful ambiance, making it ideal for a leisurely beach stroll, a game of beach cricket, or just soaking up the sun with your mates.
Rainbow Bay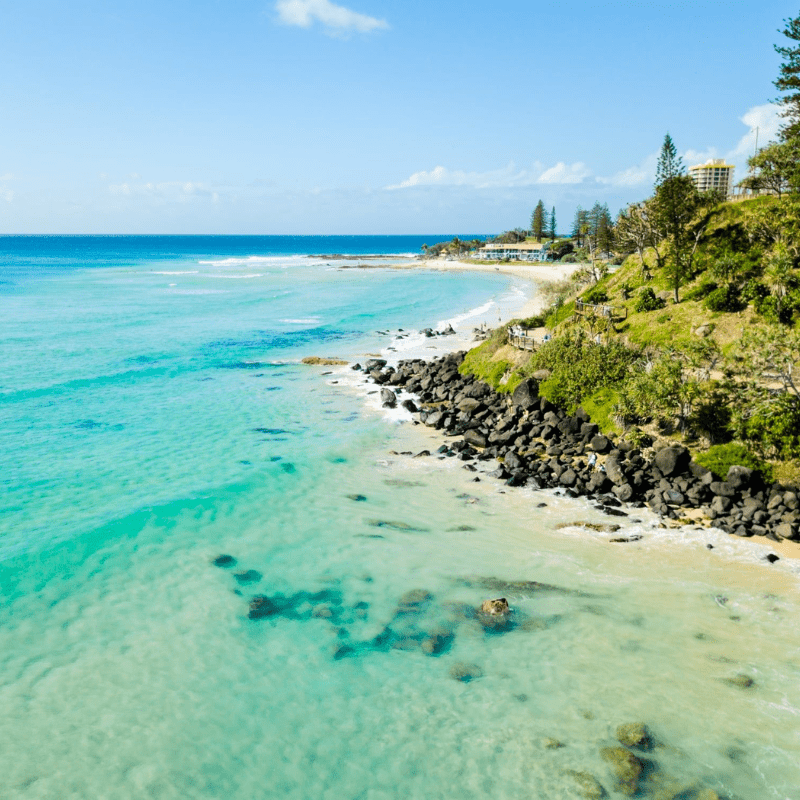 Wrapping up our list is Rainbow Bay, a gem known for its stunning scenery. With its golden sands, clear blue waters, and views of the iconic Snapper Rocks, Rainbow Bay is the perfect spot for an Instagram-worthy stag weekend snapshot.
The Gold Coast's beaches are ready to set the stage for your unforgettable stag weekend. Whether you're seeking thrilling surf breaks, family-friendly vibes, or a combination of adventure and relaxation, these beaches have it all. Grab your sunblock, your surfboard, and your stag crew, and get ready to make the most of your time on the sun-kissed shores of the Gold Coast. Cheers to waves, laughter, and memories that will last a lifetime!