Planning the ultimate stag celebration in Brisbane? As you prepare for an unforgettable stag, treat your taste buds to the best culinary delights the city has to offer. Brisbane is a burgeoning foodie paradise, boasting an array of top-notch restaurants that cater to all tastes and preferences. To help you navigate through the culinary scene, we've curated a list of the top 5 restaurants in Brisbane. These promise to elevate your stag celebration to a whole new level of gastronomic delight.
Top 5 Restaurants
OTTO Ristorante
For a taste of Italy in the heart of Brisbane, look no further than OTTO Ristorante. Overlooking the iconic Story Bridge and Brisbane River, this upscale Italian eatery offers a menu that's a tribute to the country's rich culinary heritage. From handcrafted pastas to exquisite seafood, OTTO's dishes are an ode to traditional Italian flavours infused with a modern twist. The elegant and sophisticated setting provides the perfect backdrop for a stag party that's a symphony of flavours.
Address: Shop 1, River Quay, Sidon St, QLD 4101
Donna Chang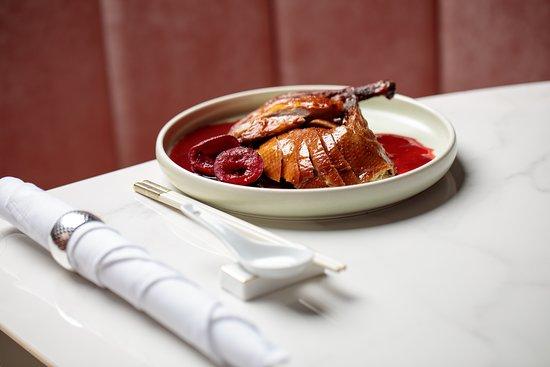 Embrace the opulence of Donna Chang, an upscale restaurant specialising in modern Chinese cuisine. Housed in a heritage-listed building, the restaurant exudes an air of elegance and grandeur, making it a fitting choice for a stag celebration. The menu showcases a fusion of traditional Chinese flavors with a modern twist, resulting in dishes that are both visually stunning and incredibly flavorful. Donna Chang offers an unforgettable dining experience that's perfect for making lasting memories with your mates.
Address: Shop 3/171 George St, Brisbane City QLD 4000
Julius Pizzeria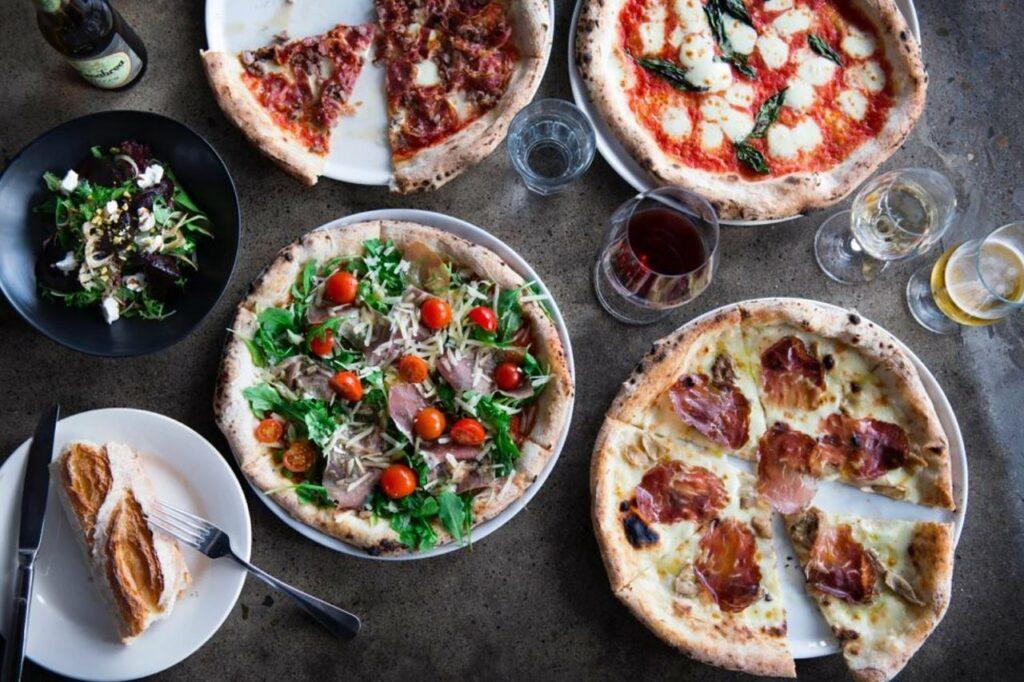 If your stag party is all about laid-back camaraderie and hearty comfort food, Julius Pizzeria is the perfect fit. Located in the lively South Brisbane precinct, this charming Italian eatery captures the essence of rustic dining with its wood-fired pizzas and classic Italian dishes. The warm and inviting atmosphere encourages laughter and relaxation, making it an excellent choice for a casual yet memorable stag celebration filled with shared moments and mouthwatering flavours.
Address: 77 Grey St, South Brisbane QLD 4101
E'cco Bistro
For a classic and timeless dining experience, E'cco Bistro hits all the right notes. With a reputation spanning over two decades, this beloved establishment has consistently delivered exceptional contemporary Australian cuisine. The menu showcases a fusion of flavours that pay homage to the region's culinary heritage while adding a modern twist.
Address: Shop 8/63 Skyring Terrace, Newstead QLD 4006
Blackbird Bar & Grill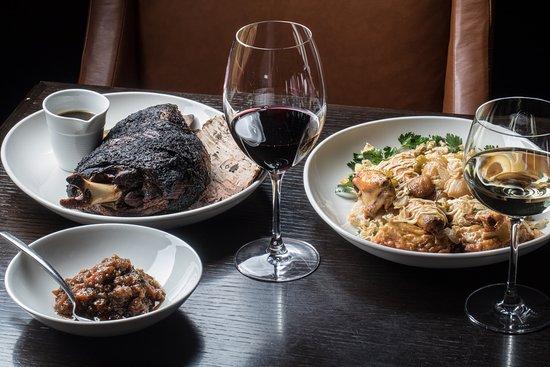 For a stag party that's equal parts chic and lively, look no further than Blackbird Bar & Grill. Perched along the riverfront, this stylish establishment seamlessly combines a modern steakhouse with a vibrant bar atmosphere. The menu features premium steaks, fresh seafood, and an array of delicz sides. Indulge in succulent steak or toast with handcrafted cocktails and let Blackbird set the stage for a stag celebration that's as unforgettable as it is energetic.
Address: Riverside Centre, 123 Eagle St, Brisbane City QLD 4000
As you embark on an unforgettable stag celebration in Brisbane, be sure to include a culinary adventure that's worthy of the occasion. These top 5 restaurants offer a diverse range of gastronomic experiences, from upscale elegance to modern innovation, ensuring that your taste buds are just as satisfied as your desire for a memorable time with your best mates. Cheers to a stag celebration that's filled with dishes, great company, and lasting memories.