All sorts of things go into planning a stag party – from where the stag party will take place, to the activities, the guests, and everything in between. But one of the best parts of a stag party are the games. A combination of great drinks, good friends, and some friendly competition is a great way to celebrate any stag party. Stag party games get people talking, create a lively atmosphere, and give the groom the much-needed special send-off that he deserves. Here are five popular stag party games that you can include in your preparations.
5 Top Stag Party Games
1. Drinking Games
Drinking games are probably the most popular types of games at stag parties, and the best part is that there are so many games to choose from that you and your mates will never get bored. Just a few of the more popular drinking games include Ring of Fire, Kings Cup, and Beer Pong (we'll get into Beer Pong below). These drinking games are perfect for getting people to interact, laugh, and enjoy themselves.
2. Beer Pong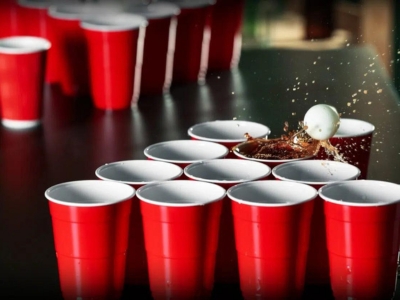 Speaking of drinking games, one game that has to stand on its own is the one and only Beer Pong. Beer Pong is a timeless drinking game – and is perfect for a large group of rambunctious, rowdy guys celebrating a stag party. A table, some cups, and some ping pong balls are all you need to get started. Divide your group into two teams, and have each team try to toss a ping pong ball into the cups of the other team. If you succeed, the opponent must drink the beer in their cup. The winner is the first team to remove every cup from the opposing team. 
3. Karaoke
Karaoke is a classic and popular activity during any party – especially a stag party when a big group of guys are coming together, having drinks, and getting rowdy. Throw back a couple drinks, muster up some liquid courage, and get yourself in front of the mic to sing off-tune to your favourite song. What can go wrong?
Karaoke is a great way to bring everyone together to sing along, dance, and have a good time. You can rent a karaoke machine or go to a nearby karaoke bar to sing with the boys. You can even throw in a little friendly competition by having a contest for who the crowd thinks is the best singer. The best part is, it's very likely that nobody will remember the off-tune sing-fest the next day, especially if your group of friends like to drink. If no one remembers it, it didn't happen, right?
4. Beer Olympics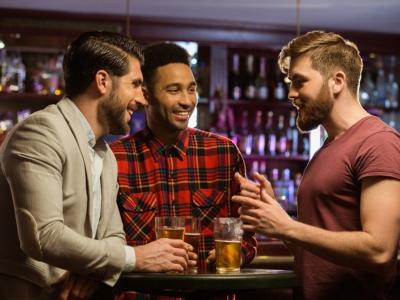 Hosting a Beer Olympics is a great way to commemorate the groom-to-be. Divide your group into teams and play an assortment of drinking games to ultimately determine a final winner. Some games you can play in your Beer Olympics include quarters, flip cup, and beer pong. At the end of the night, the team with the most points wins.
5. Poker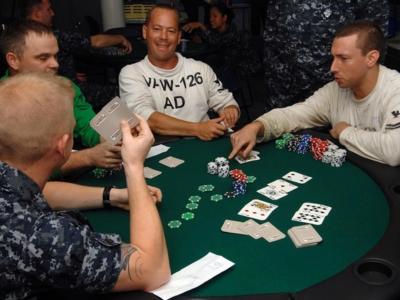 A large get together with a group of guys at a stag party – whether big or small – calls for a poker night. Everyone can take turns playing Texas Hold'em or any other type of poker, and you guys can also involve some friendly competition in it. A deck of cards, some chips, and some willing players are all you need. If you and your mates are feeling a bit rowdy, you can even purchase poker rentals and hire professional dealers, poker tables, and beautiful waitresses to spice up the mood and get the night going.