Planning a stag party in Brisbane, Australia's vibrant river city, comes with a promise of unforgettable adventures and endless excitement. Brisbane offers an array of activities that cater to diverse interests and preferences, making it a prime destination for a memorable stag celebration. In this blog, we'll delve into some of the best activities in Brisbane to ensure your stag party is an epic event filled with laughter, adrenaline, and lasting memories.
River City Cruises

One of the quintessential activities in Brisbane is embarking on a river cruise along the iconic Brisbane River. Start your stag party in style by taking in the city's breathtaking skyline and landmarks from the water. Choose from various cruise options, including lunch cruises, sunset cruises, or private charter cruises, to tailor the experience to your liking. A river cruise sets a fantastic tone for the day's festivities, offering a relaxed yet exciting start to the stag party.
Escape Room Challenges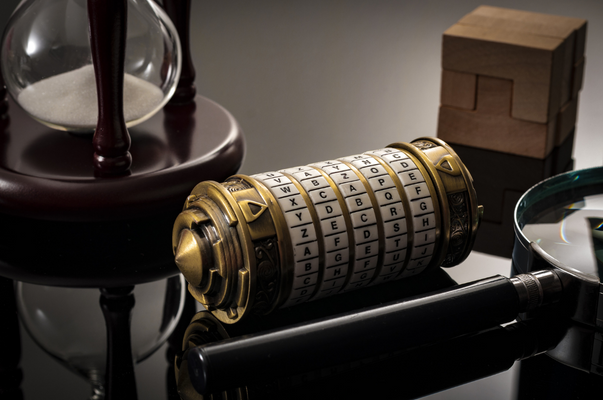 Inject an element of mystery and excitement into your stag party by exploring one of Brisbane's many escape room challenges. Activities in Brisbane, like escape rooms, provide an excellent opportunity for the group to bond and unleash their problem-solving skills. Work together to decipher clues, solve puzzles, and escape within a set time frame. It's a fun and engaging activity that will have everyone on the edge of their seats, setting the perfect adrenaline-filled tone for the day.
Adrenaline-Pumping Water Adventures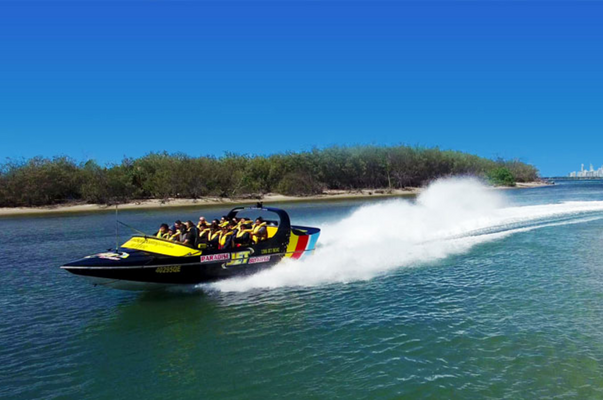 Brisbane is blessed with a subtropical climate and access to stunning waterways, making water-based activities in Brisbane an absolute must-try. For an exhilarating experience, consider jet boating, parasailing, or flyboarding. Zoom across the water at high speeds, feel the wind in your hair, and embrace the rush of adrenaline with your stag party crew. These activities in Brisbane are sure to leave everyone with a memorable tale to share.
Pub Crawls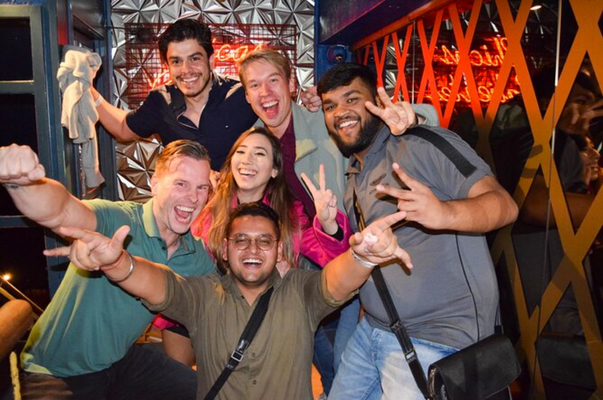 What's a stag party without a fantastic pub crawl? Brisbane boasts a lively nightlife scene, with a multitude of pubs, bars, and clubs to explore. We can organise a crawl through the trendiest hotspots and immerse yourself in the lively atmosphere, drinks, and music. It's an activity in Brisbane that guarantees a night filled with laughter, banter, and endless fun.
Outdoor Adventure Activities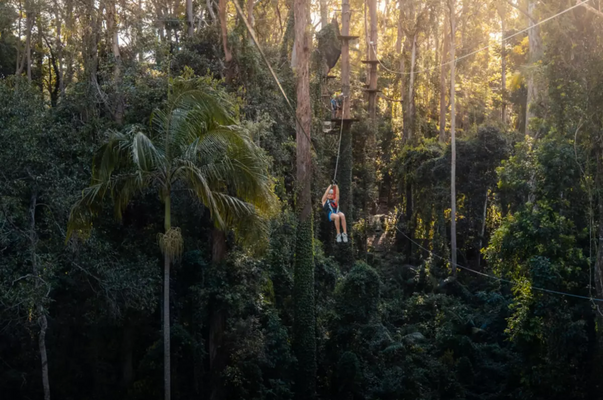 For stag parties seeking an adrenaline-fuelled experience amidst nature, Brisbane offers a range of outdoor adventure activities. From abseiling down the Kangaroo Point Cliffs to zip-lining through lush forests, Brisbane provides the perfect backdrop for an adventure. Push the boundaries and conquer your fears as you create lasting memories with your mates.
Brisbane, with its diverse array of activities, sets the stage for an epic stag party celebration. The key to an unforgettable stag lies in the perfect blend of exhilarating adventures, exciting nightlife, and your closest friends. Choose from these thrilling activities in Brisbane to create an unforgettable stag party experience that the groom-to-be will cherish forever. Let the adventures begin in this lively Australian city!