Wellington, New Zealand has a vibrant nightlife scene and a wide selection of bars, clubs, entertainment venues, and outdoor adventures – making it a great place to hold a stag party.
The city is also a culinary hotspot, with a wide range of restaurants and dining options, whether you're looking for fine dining, pub food, or some good old fashioned greasy hangover food after a long night of partying.
Wellington also has a wide range of places to stay for stag parties. There are several options available, whether you're looking for a hostel, a high-end hotel, or more budget-friendly options. Here are five places to stay in Wellington during a stag party.
Best Accommodation in Wellington
1. YHA Wellington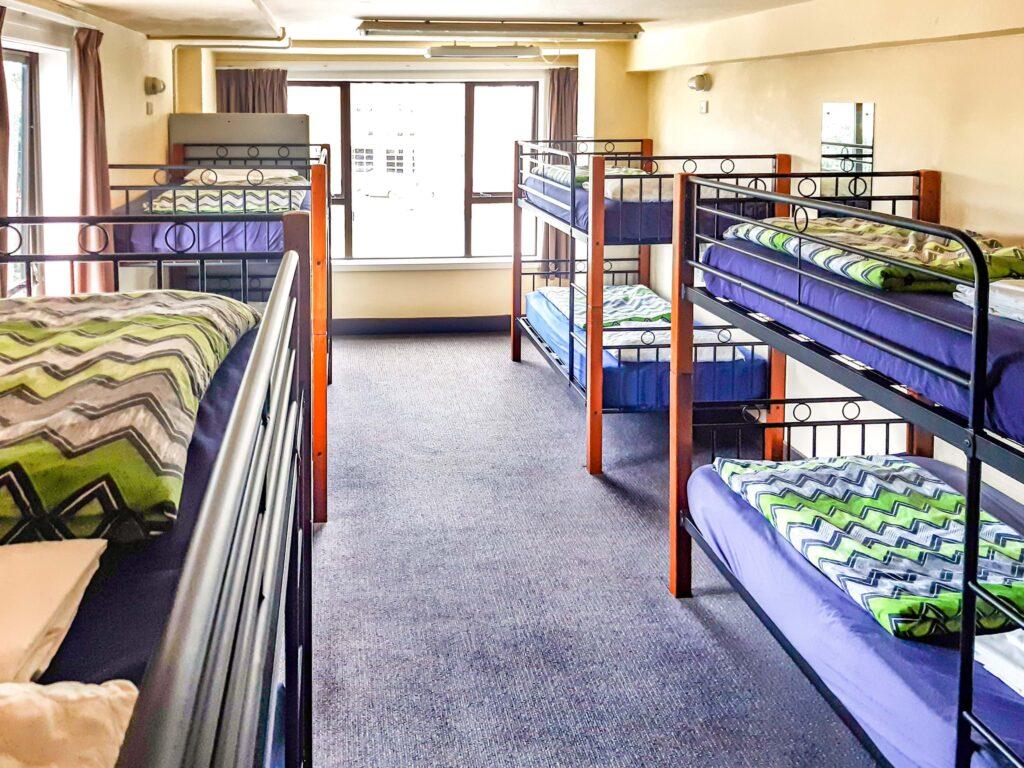 For travellers on a tight budget, the YHA Wellington is a great choice. If you and your mates want to save money and don't care about staying in super nice accommodations, this is the place for you. The hostel has two communal kitchens with dining areas, a TV lounge, pool table, and bar.
The hostel is located in the centre of the city – just 8 km from the airport. It's close to popular destinations including Cuba Street, the seafront, and countless entertainment venues. The hostel has a wide selection of lodging choices, including individual rooms and dorms, and also has a rooftop patio with amazing city views.
Address: 292 Wakefield Street, Te Aro, Wellington 6011, New Zealand
2. Sofitel Wellington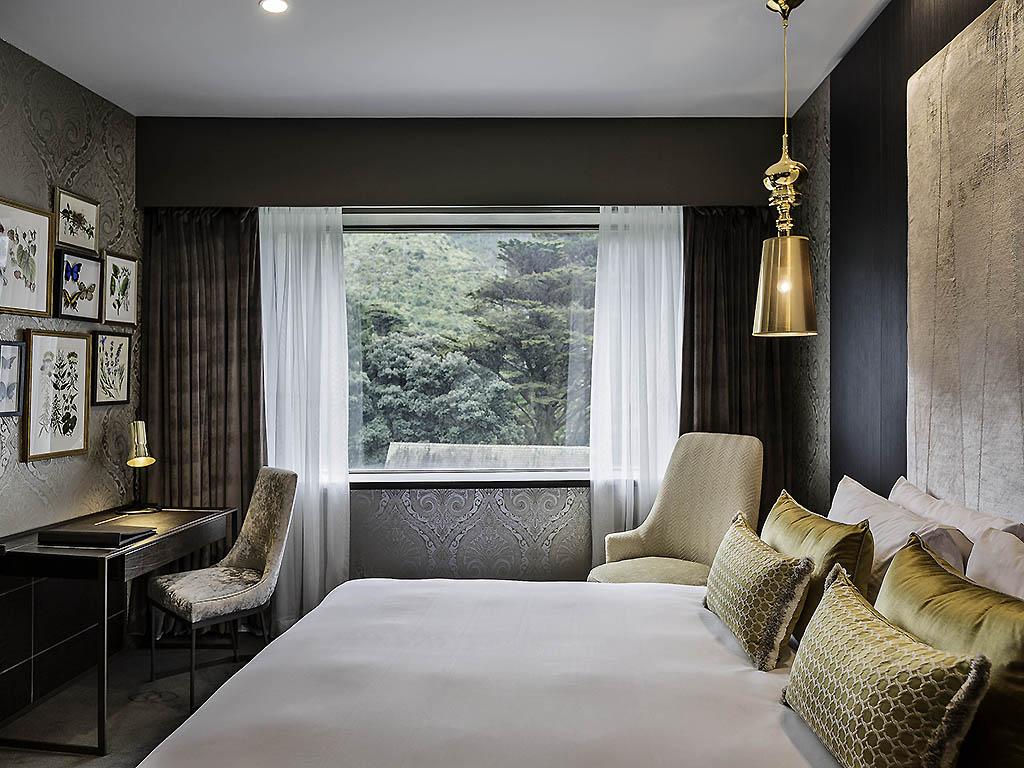 The Sofitel Wellington is a wonderful choice if you're looking for more upscale accommodations. It's a trendy, modern hotel with vintage and contemporary decor and an ideal location. If you and your mates are in need of a breakfast option to get your day started (or to cure a hangover) the hotel also has breakfast available for a fee. The hotel itself is surrounded by a beautiful garden and has two restaurants. If you and your mates don't have a budget and want to experience upscale accommodation, a stay at the Sofitel is a must.
Address: 11 Bolton Street, Wellington Central, Wellington 6011, New Zealand
3. Ibis Wellington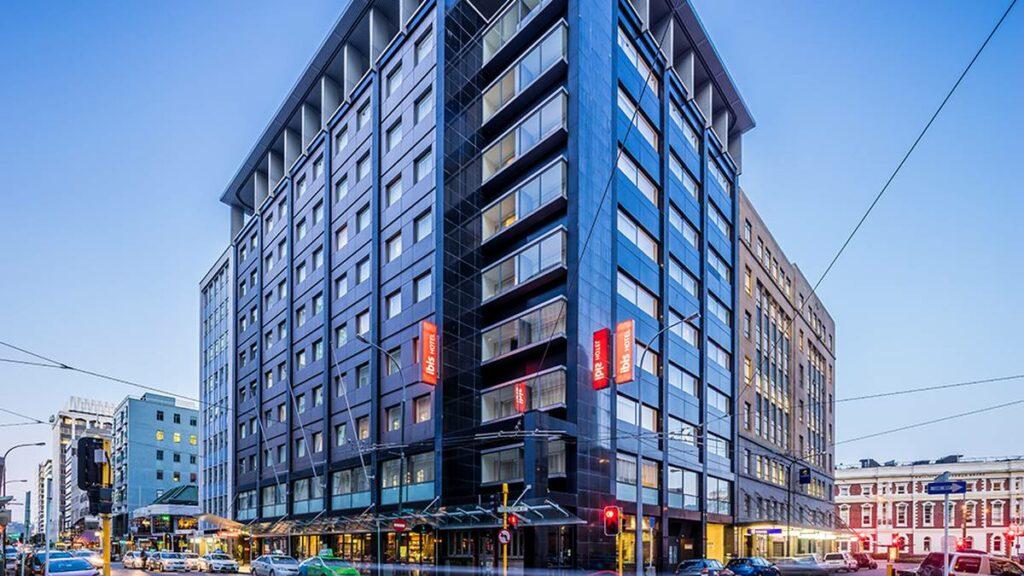 Looking for a more budget-friendly option? If your group doesn't want to pay an arm and a leg for accommodation, we recommend a stay at Ibis. You'll save money on accommodation without having to compromise on comfort. The Ibis Wellington is located in the heart of the city and has contemporary rooms with cozy beds, air conditioning, flat screen TVs, and a lobby bar. They also have a 24-hour front desk, which may come in handy for those super late nights you may (or may not) have.
Address: 153 Featherston Street, Wellington Central, Wellington 6011, New Zealand
4. Novotel Wellington
The Novotel Wellington is a great choice for those of you on a budget. Located in the heart of Wellington's CBD, this hotel features a sleek interior with modern rooms with minibars, flat-screen TVs, and iPod docks. The hotel also features a 24-hour front desk, a restaurant, a bar, and a fitness center. It is located near all of Wellington's iconic attractions and vibrant nightlife scene. With sweeping views of the city, the Novotel is just moments away from the cable car, the Wellington Botanic Garden, and the waterfront. It's the perfect location if you're looking for budget-friendly accommodation that's close to Wellington's bustling entertainment venues.
Address: 133 The Terrace, Wellington 6011 New Zealand
5. Atura Wellington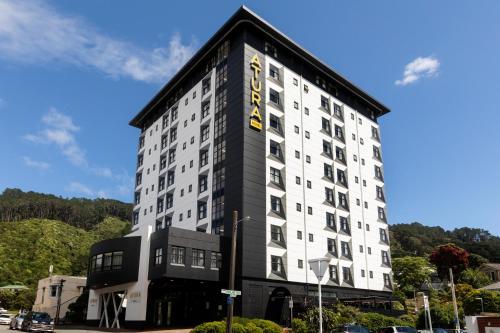 The Atura Wellington is another budget-friendly hotel. Located in the suburb of Thorndon, just minutes from Wellington's CBD, the Atura Wellington is close to several of Wellington's best nightclubs, restaurants, and bars. It also has an on-site restaurant, bar, and gym. The hotel itself is modern and stylish. Its proximity to Wellington's CBD and top night life attractions make it the perfect place to stay for a stag party while on a budget.
Address: 24 Hawkestone Street, Thorndon, Wellington 6011, New Zealand