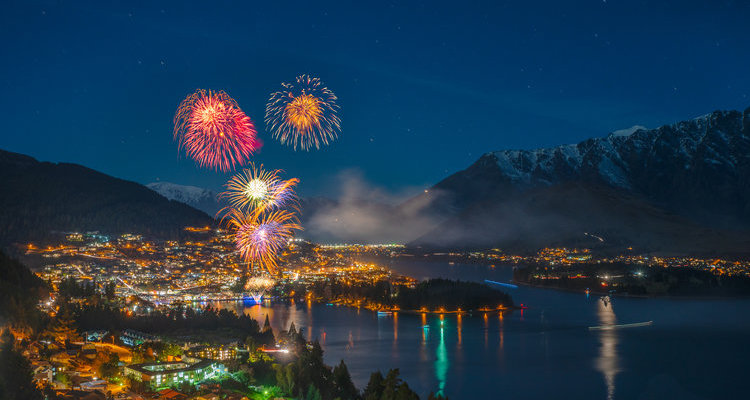 Queenstown Winter Fest Guide
Winterfest Dates: Thursday 20th June – Sunday 23rd June
Location: Queenstown
Ticketing: Events Registration
Official Website: https://www.winterfestival.co.nz
Fireworks: Friday June 21, 5:00pm – 9.00pm
Ages: All ages welcome
Accommodation: Queenstown Winterfest Accommodation
There are lots of things that make winter in Queenstown memorable and fun. Breath-taking snow-capped mountain scenery perfect for long walks and hikes. Some of the most adrenaline-pumping skiing in the southern hemisphere. Catching the remarkable views (and the views of "the Remarkables") from the dizzying heights of skydives, paraglides and scenic gondolas. And then there's the Winter Festival.
Running from June 20-23, the Winter Festival's motto is "Get Excited" and believe us, you will. Since 1975, the festival has been hosting events for both locals and visitors. Now it draws thousands of people to Queenstown each year.
Never been to the Winter Festival in Queenstown before? Here's all you need to know.

There's endless entertainment
The Winter Festival is bursting with exciting events both free and ticketed.
Love music? There's plenty to pick from at Winter Fest. The Bathhouse Stage has FOUR DAYS of free live music featuring NZ bands like Dunedin-based indie favourites Soaked Oats and Wellington reggae and soul group Trinity Roots. The finale on Sunday is travelling DJ party phenomenon Hot Dub Time Machine.
For those who prefer folk and country, Christchurch's Adam McGrath will be sharing his passionate, much-loved songs at Sherwood. Plus, Audiology presents a night of drum and bass at the Memorial Centre – so there really is something for everyone.
That includes those who love comedy. The Thursday and Friday comedy nights feature a line-up of some of New Zealand's most popular comedians including Jeremy Corbett, Hayley Sproull, Melanie Bracewell and Paul Ego.
Maybe you want to be outside getting amongst it in Queenstown. Read on!
Read More:Queenstown Winterfest Programme
Ski Package: Party on the Water and Slopes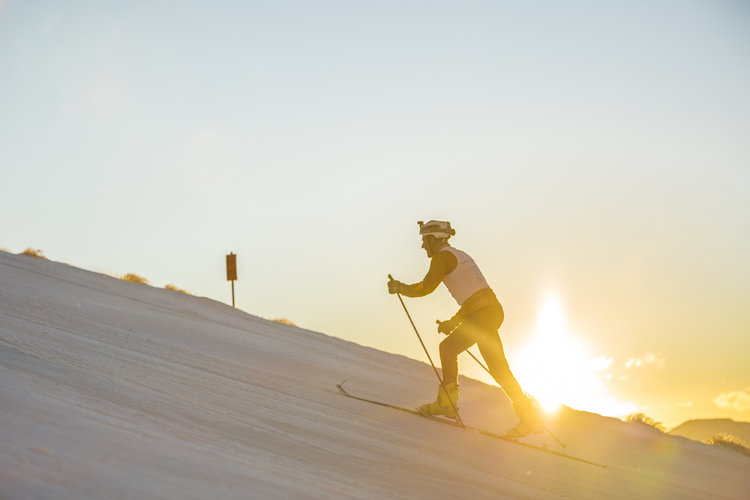 Get on the ski slopes
Come on down to the Mountain Festival Village at Cardrona Alpine Resort for a spot of snow tubing. If you haven't been snow tubing before, rest assured it's easy and a lot of fun. You simply spin, slide, glide and rocket your way downhill on a snow tube. There's also the Winter Fest Tug of War on Skis, which is exactly what it sounds like. You and three mates sign up (making sure you bring your own skis and helmets), and play tug-of war. If you fall over, you've gotta let go of the rope. But with a variety of adventure (rafting, jetboating etc.) vouchers on offer as prizes, we think you'll have a decent incentive to hold on as long as you can.
Remember, you've got the entire Queenstown region at your fingertips when you check in here for the Winter Festival. So it's the perfect time to indulge in that skydive or Nevis Highwire Bungy Jump you've always thought about doing.
Read More: Queenstown Winterfest Ski Passes
Ski Package: Ultimate Ski & Snowboarding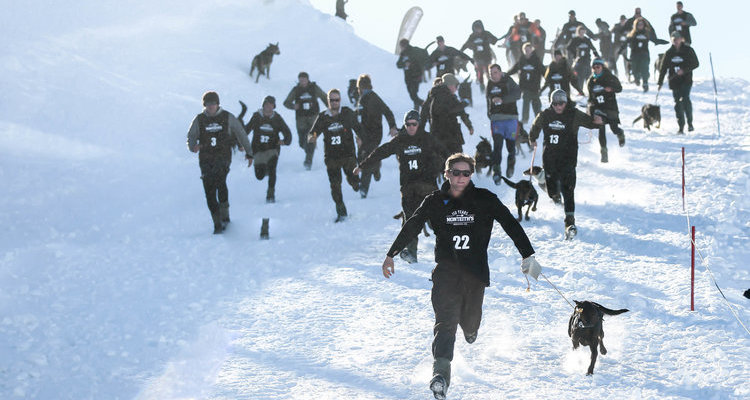 There are free activities (and amazing paid ones)
If you don't have money to spend, it doesn't matter. You'll still have fun at the Winter Festival. If you do have money to spend, great. You can take advantage of the variety of paid events. But be warned – some of them are so insanely popular that you have to get in really early before they sell out. The Skycity Ball Presents Studio 54 event was so popular it sold out in just seven hours.
"Matariki" is the Maori name for the Pleiades, a cluster of seven stars. For a lot of Maori people, it marks the beginning of the Maori New Year. Celebrate by joining in a torch-lit hikoi (parade) through the streets of Queenstown. The event kicks off at Earnslaw Park and finishes with a cultural welcoming at Earnslaw Park.
For something a little different, check out the Monteith's Dog Barking competition. The rules are straightforward – yet unique. If a dog in the competition won't bark on cue, the owner has to get down on all fours and do the barking for the dog! This is the event to see if you don't mind dogging the boys!
See how your musical knowledge holds up with a game of Skycity Winter Jingo. It's like bingo but with trivia-style questions and singalongs. There are also prizes involved.
Read More: Winterfest Events
Ski Package: Snow, Speed & Strips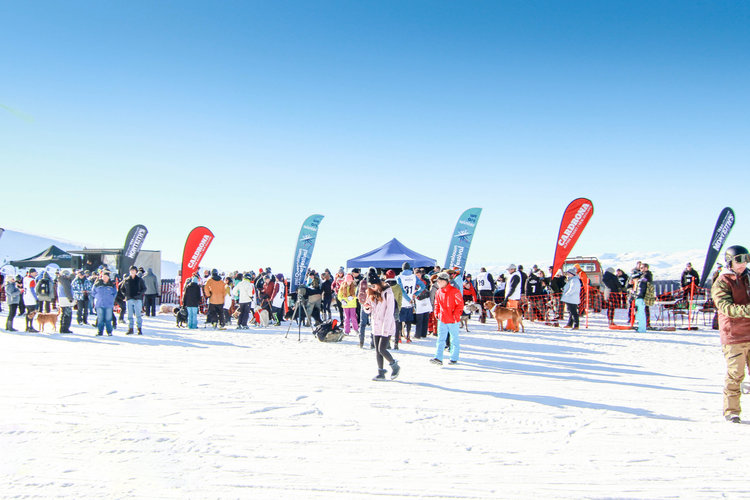 Volunteers are welcomed
If you want to go behind the scenes, gain new skills and make new friends in Queenstown, have a go at volunteering. The Winter Festival needs about 90 volunteers to make the festival happen. So if you reckon you can add to the fun and the laughs for thousands of visitors in 2019 you can get involed.
Read More: Volunteer for Winterfest
Ski Package: Ultimate Ski Adventure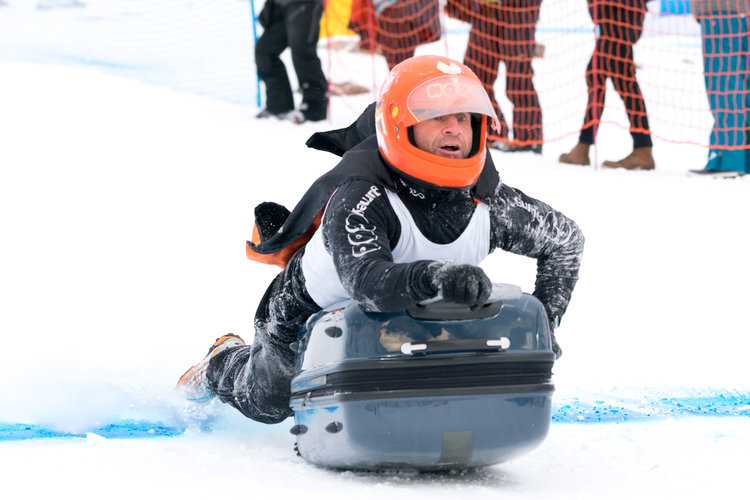 You can find out more and get in contact
The official Winter Festival website has all the additional information you could want: a full guide to events, picture galleries, frequently asked questions and the opportunity to call or e-mail them with any questions you might want to ask.
Some of this year's events are already SOLD OUT, so don't waste another second. Check out the website, GET EXCITED (as they say) and discover Queenstown at the long-running and beloved annual Winter Festival.
Read More: Queenstown Snow Report
Further Reading: