Lake Taupo is the largest lake in New Zealand, making it a very popular place for both tourists and wedding parties looking to have their dream wedding in one of Northern New Zealand's most stunning landscapes.
It is a world-renowned location for weddings. It provides the perfect backdrop for a wedding, wedding photos, and an extravagant reception. With mountains, waterfalls, and breathtaking scenic views, Taupo is the perfect place to get married.
Taupo is also popular because there are a lot of things you can do before, during, and after your wedding day, including hot air balloon rides, spa treatments, boat cruises on the lake, spa treatments at the hot springs, and more. If you're considering having your wedding in Taupo, here are the top venues to choose from.
5 Top Wedding Venues in Taupo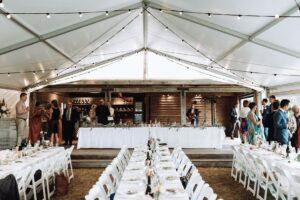 Credits: Mercury Bay Estate
Craters of the Moon is a geothermal park offering a one-of-kind, unique setting for a wedding ceremony. It is located in the Taupo Volcanic Zone, and is a famous volcanic area with mud pools, hot springs, and fumaroles. Craters of the Moon is surrounded by wineries, wedding venues, and resorts that make it a very popular destination for weddings and tourists. Mercury Bay Estate is a family-owned winery and wedding venue known for its stunning location. It is elevated just over Cooks Beach, with breathtaking views of Mercury Bay.
Address: 761a Purangi Road, Cooks Beach, RD1, Whitianga, New Zealand.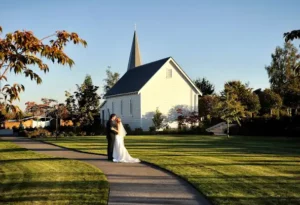 Credits: Huka Falls
Huka Falls resort is home to a picturesque waterfall that serves as a backdrop for outdoor wedding ceremonies. Huka Falls is one of New Zealand's most stunning natural attractions. As the largest waterfall on the Waikato River, it offers gorgeous views that are ideal for any wedding. The resort has a vineyard, church, and a breathtaking garden. The resort is also located just a short 300 meters away from the waterfall, and its astounding views and romantic setting are what make it one of the more popular wedding venues in Taupo – whether you're organizing a large or more intimate wedding.
Address: 640 Wairakei Drive, Wairakei, Taupō 3384, New Zealand
Credits: Huka Lodge
Huka Lodge is a popular wedding venue with one of the most beautiful backdrops in all of New Zealand. It carries a magical atmosphere and has a capacity of 70 people. The venue has both indoor and outdoor spaces to suit all your accommodation needs, whether your wedding is large or small. The grounds offer stunning views of the Waikato river and a beautiful garden, making it a calm and peaceful venue perfect for any size wedding.
Address: 271 Huka Falls Road, Wairakei, Taupō 3377, New Zealand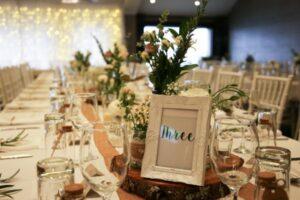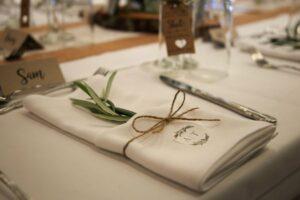 Millenium Hotel and Resort is located on the shores of Lake Taupo and offers a range of wedding packages. The resort has scenic views of the surrounding mountains and lake and is also located right beside the Huka Falls and Tongariro National Park. The hotel's waterfront location makes it the perfect space to take photos. The resort also offers wedding packages, accommodation, and catering. This is a wedding venue like no other that offers a romantic atmosphere, an intimate setting, and affordable rates.
Address: 243 Lake Terrace, Waipahihi, Taupō 3330, New Zealand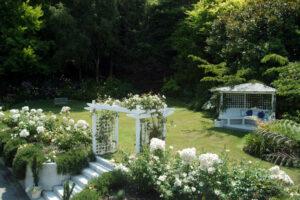 Credits: Belle Vue Boutique Lodge
Belle Vue Boutique Lodge is located just minutes from Lake Taupo and offers views and accommodations in private gardens for an intimate celebration. If you are planning a smaller wedding and want a venue that is more intimate and catered to your exact needs, Belle Vue Boutique Lodge is the perfect venue. The lodge offers affordable suites and accommodation, and is home to a romantic location that you will remember for a lifetime. 
Address: 39 Mapara Road, Acacia Bay, Taupō 3385, New Zealand