With its lovely beaches, breathtaking scenery, and vibrant culture, Cairns makes an ideal setting for a wedding. It has a tropical climate, which means that you can schedule a wedding any time of year there. It's also the perfect place for an outdoor wedding, and has countless beautiful backdrops for wedding photographs, including the Great Barrier Reef, lush rainforests, and beautiful beaches.
Cairns has a wide variety of wedding locations, from five-star hotels to intimate and private locations and beachside resorts. Cairns has a little bit of something to fit every taste and price range. It's also a great place for a destination wedding because it is very accessible to other major Australian cities.
Cairns is romantic, beautiful, and the perfect place to say "I do." Here are five of the top wedding venues in Cairns, whether you're looking for a big wedding, a more intimate setting, or anything in between.
Top Wedding Venues in Cairns
1. Pullman Cairns International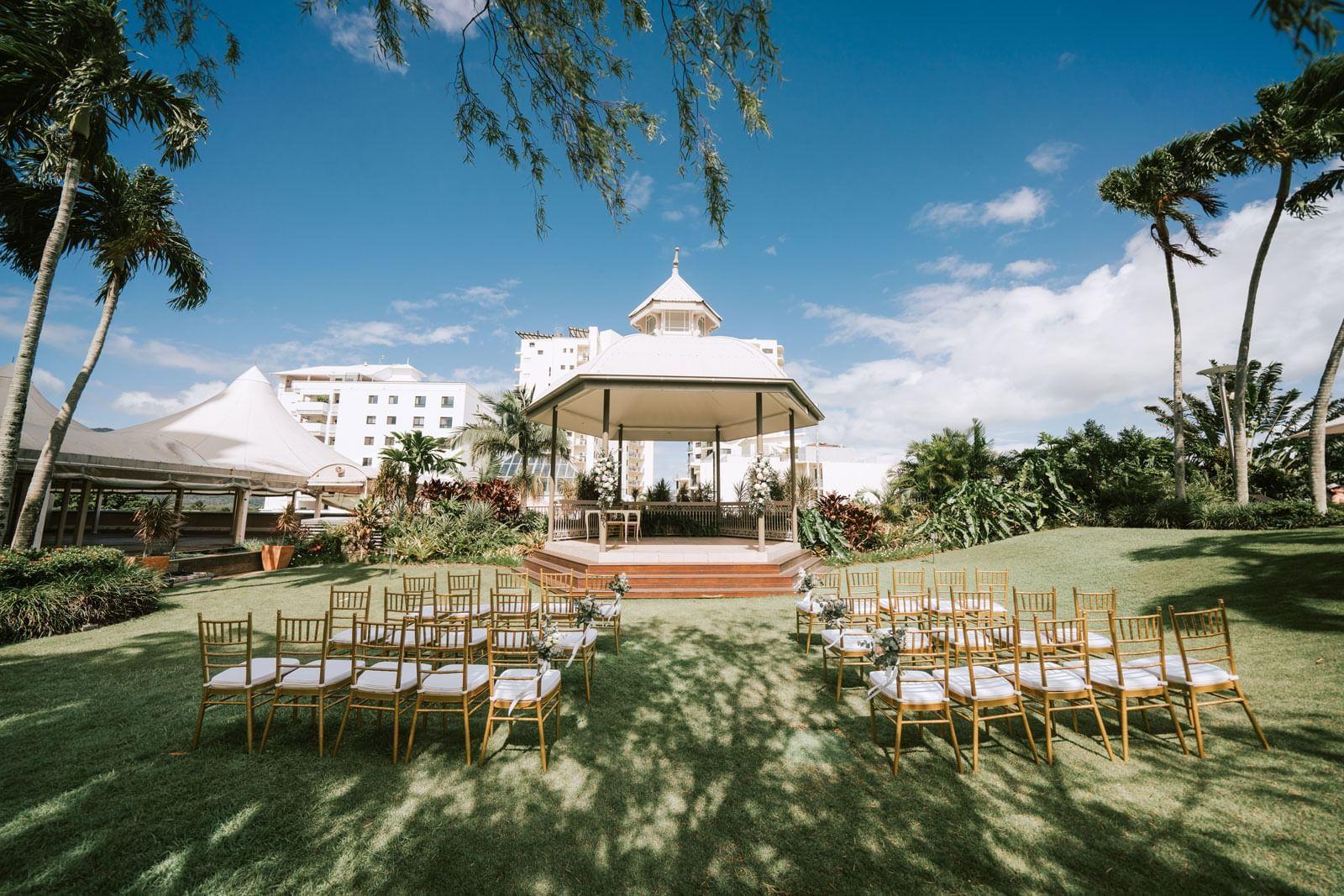 Pullman Cairns International is a five-star hotel located in the centre of Cairns. It features breathtaking views of the city and harbour, and can accommodate any sized wedding – whether big or small. The hotel has smaller function areas like a gazebo or rooftop terrace for more intimate weddings in addition to a ballroom that can accommodate large events with up to 500 guests. The hotel has a dedicated wedding staff that can assist you in organizing every detail of your special day, including cuisine, decorations, and everything in between. The Pullman Cairns International is a great option for couples who want to get married, all the while enjoying elegance, convenience, and breathtaking views.
Address: 17 Abbott St, Cairns City QLD 4870
2. The Reef House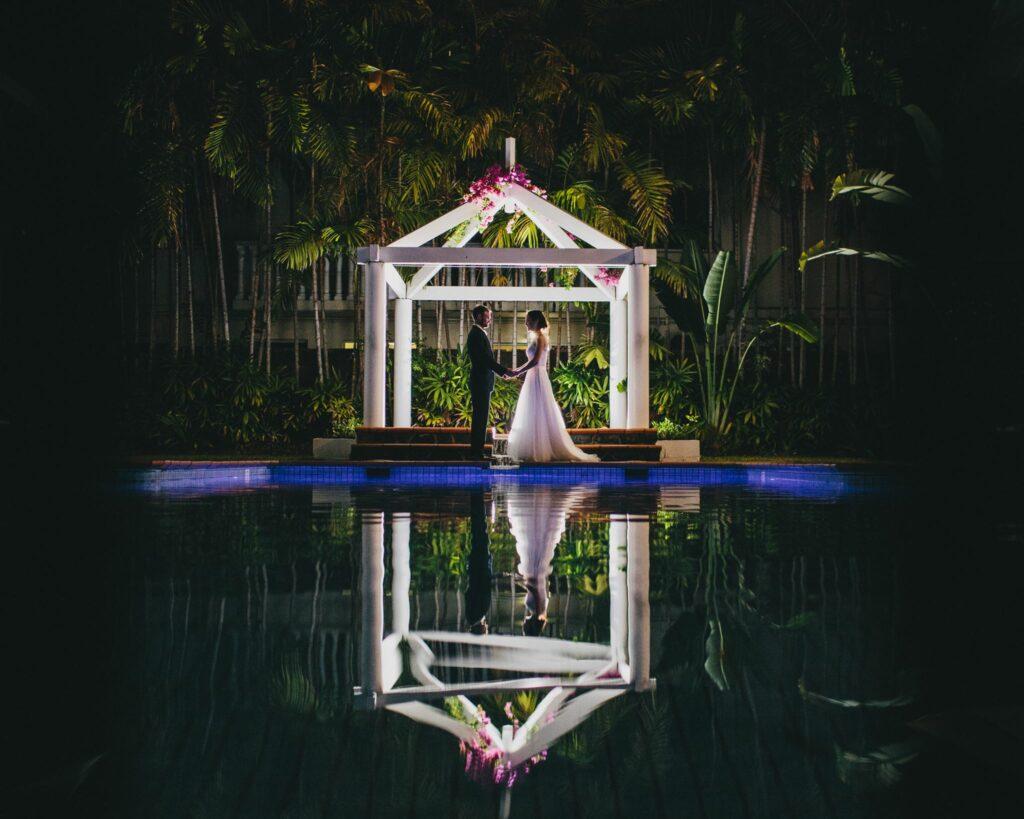 The Reef House offers the ultimate location for a beachfront wedding. At Reef House, the staff is dedicated to helping brides and grooms create personalized packages for their wedding day. The venue is nestled in lush gardens and is the perfect hideaway for an intimate beach wedding. The hotel itself is charming and intimate, and has an airy, romantic ambience that is perfect for any intimate wedding. It is the perfect option for couples who want to plan a private wedding in a beautiful location. The catering, flowers, and decorations are all included in the hotel's wedding packages, and the staff can also help organise other details like photography, music, and transportation.
Address: 99 Williams Esplanade, Palm Cove QLD 4879
3. Colonial Club Resort in Cairns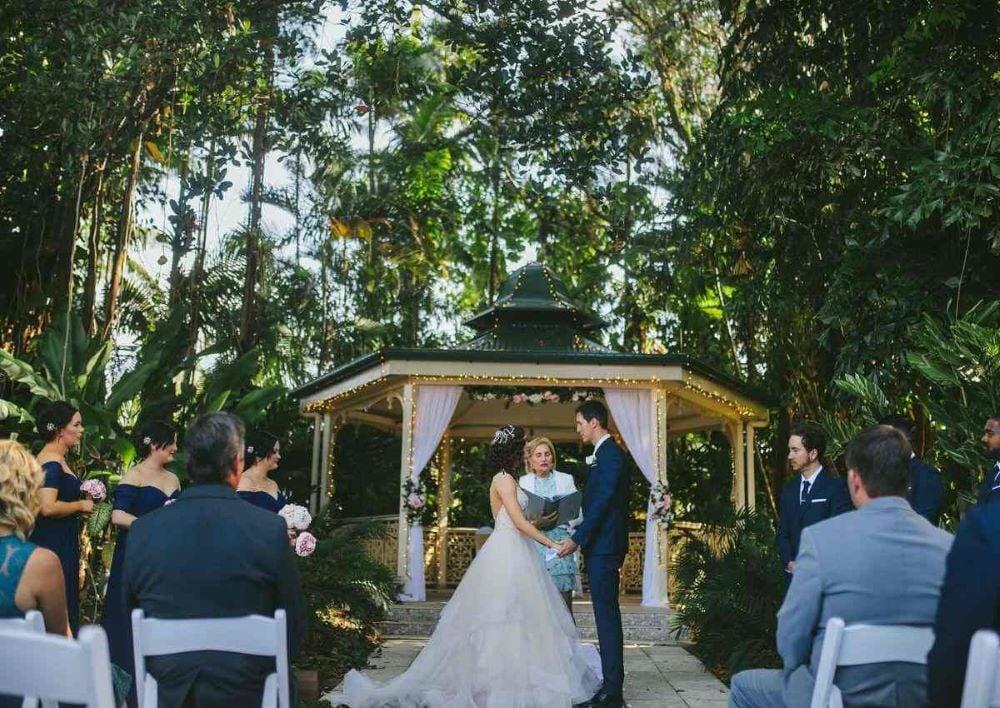 The Cairns Colonial Club Resort offers a wide range of stunning locations for a wedding, whether you want a wedding in a romantic gazebo amidst tropical rainforest gardens and treetops, or indoors. Your guests can enjoy pre-dinner drinks under the treetops and in the beautiful marble foyer, and then enjoy the post-wedding party in a heritage-style reception with high ceilings and chandeliers. The resort also has a team of wedding specialists ready to make your day as perfect as possible.
The location is a perfect place for great photo opportunities. A variety of locations are available for weddings of all sizes. The resort's interior and outdoor venues, which accommodate larger groups, include a gorgeous lagoon pool and a garden gazebo. For couples looking for a tropical and laid-back setting for their wedding, the Cairns Colonial Club Resort is the perfect location.
Address: 18-26 Cannon St, Manunda QLD 4870
4. The Hilton Cairns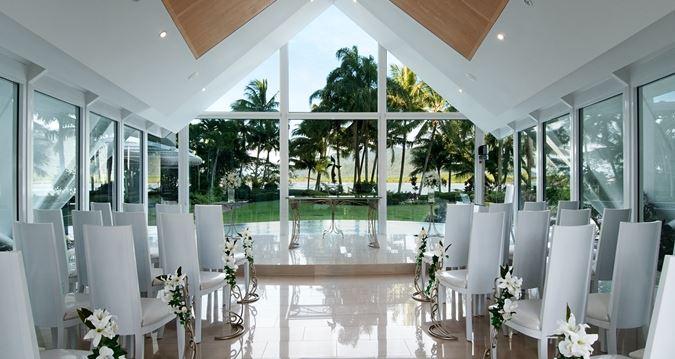 The Hilton is located in the centre of Cairns, and is an exquisite setting for weddings. The hotel offers a number of indoor and outdoor locations, including a stunning ballroom with floor-to-ceiling windows that overlooks the bay and can accommodate weddings for hundreds of guests. For couples seeking an elegant wedding in a desirable location, The Hilton Cairns is a fantastic option. The Hilton Cairns offers a wide range of indoor, outdoor, and waterfront reception venues, whether you're looking for an informal reception, a more traditional reception, or anything in between. Regardless of the type and size of wedding you want, the Hilton Cairns can accommodate any size, theme and type of wedding.
Address: 34 Esplanade, Cairns City QLD 4870